Royal Thunder Offers Free Download of New Song "Whispering World"
New album 'CVI' out May 22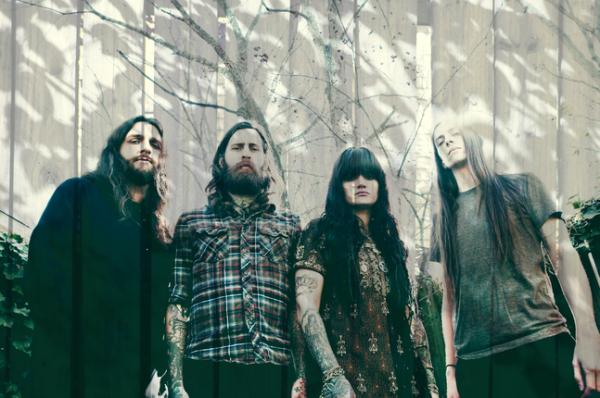 When Relapse Records reissued it in 2010, Royal Thunder's 2009 self-titled debut suffered from some pretty lousy timing. Never mind the fact that it was an excellent blend of doom, blues, and Southern rock, made all the better by the strong voice of bassist Miny Parsonz, but it came out in late December, a dead time of year for new releases where year-end lists are already published and writers are already well into covering music coming out in the new year. It was a great little album, but simply got lost in the shuffle, as nowhere near enough outlets gave it and the Atlanta band the attention they deserved. 
Nearly a year and a half later, though, the timing's great for Royal Thunder. Their follow-up album CVI continues right where the last record left off, only the dynamics are much, much stronger, as is Parsonz' voice, which sounds commanding, almost Janis Joplin-like at times. But better yet, people are finally taking notice, and the advance buzz in advance of the album's May 22 release is very strong.
Curious listeners can now hear what all the fuss is about, as the good folks at RCRD LBL are hosting a free download of "Whispering World", the swinging, hard-rocking second track off the new record. It's absolutely worth four minutes of your time…be sure to play it loud.
Download Royal Thunder's "Whispering World" for free here.
Again, CVI comes out May 22 on Relapse. Don't miss it.
live local music on
Enter your ZIP code to see concerts happening in your area.
Data provided by Zvents
follow msn music