Kylesa mix sludge and post-punk brilliantly on "Unspoken"
Forthcoming new album out May 28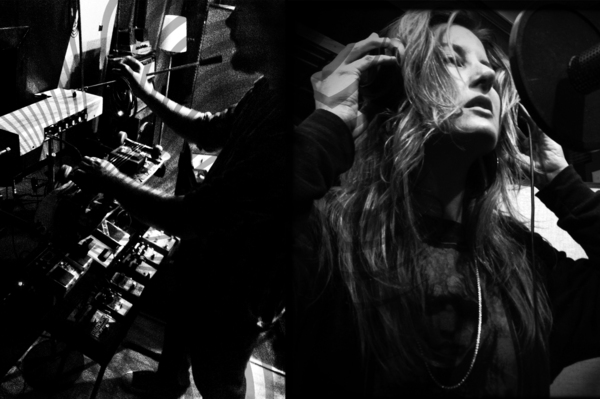 Kylesa are set to release Ultraviolet, the follow-up to 2010's outstanding album Spiral Shadow May 28 on Season of Mist, but have given fans a fantastic little teaser in the form of "Unspoken". The nearly five-minute track delves into some heavier, darker tones than on the last record, but the songwriting continues to improve by leaps and bounds, as an icy post-punk element (think The Cure) has crept into the band's oeuvre alongside the sludge. The way those two sides push and pull, not to mention the contrast between singer/guitarists Philip Cope and Laura Pleasants, is what makes this track such a winner.
Here's what Pleasants had to say about Ultraviolet:
"Whereas Spiral Shadow was a warm album suggesting concepts of hope, Ultraviolet is a bit colder and darker. All of our studio albums have their own unique identity and we've always been a band who strives for something different than what current fads suggest. With Ultraviolet, we took a step inward and wrote music that we felt we had to write; this album centers around the multiple themes of loss and you can feel it in the music. Everyone goes through it during their lifetime and this record reflects that experience."
It's a phenomenal little song, so listen to it below.
live local music on
Enter your ZIP code to see concerts happening in your area.
Data provided by Zvents
follow msn music