New Release Roundup
It's Tuesday, so a bunch of new CDs are hitting music stores, and some of them are even worth your money. Here's a quick guide to what you should buy and what you can safely skip.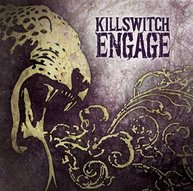 Killswitch Engage
,
Killswitch Engage
(Roadrunner): This is the week's big release. KSE are pretty much the reigning champions of melodic metalcore, a sound that arose out of their home state of Massachusetts. They haven't changed their sound much on this album, despite working with producer Brendan O'Brien (who also oversaw the recent
Mastodon
and
AC/DC
albums); the riffs will make you pump your fist, the choruses will make girls and emotionally vulnerable boys want to sing along. There are few instrumental embellishments and even fewer guitar solos (why do young bands hate guitar solos?). It's a good, solid album, even if it's not a great leap forward for the band or for metal. You could do a lot worse.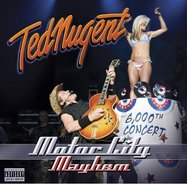 Ted Nugent
,
Motor City Mayhem
(Eagle): Ted Nugent is a clown, until the moment he straps on his guitar. Then he's a king among men. I've been a fan since I was 14 years old and someone got me his best-of,
Great Gonzos
, for my birthday. This live album documents the Nuge's 6000th concert, and features some guest stars - most notably
Derek St. Holmes
, the lead vocalist in his 1970s band. All the classics are here, as well as a few surprises, like a cover of
Mitch Ryder and the Detroit Wheels
' "Jenny Take a Ride." This won't replace his '70s live album,
Double Live Gonzo!,
in anyone's collection, but it's a good one.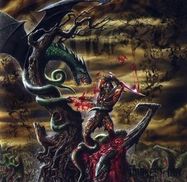 Obituary
,
Darkest Day
(Candlelight): Obituary were one of the most interesting bands in the original wave of Florida death metal - vocalist John Tardy sounded like a crazy homeless guy ranting on the bus, and on their first album didn't even form words for most of the songs. The guitar riffs mixed high-speed brutality with sludgy, swampy noise. The sound hasn't changed much over time; they might be slightly more melodic these days, but that's a relative term - this is still very much death metal in all its ugly, misanthropic glory. A worthy sequel to their glorious first two albums.
Other stuff coming out this week:
Blood Red Throne
,
Souls of Damnation
(Earache): Death metal featuring a guy with one of the greatest stage names in all of metal -
Tchort
.
Cathedral
,
Forest of Equilibrium
/
Soul Sacrifice
(Earache): A deluxe reissue of the band's first full-length, paired with an early EP. You like
Black Sabbath
? You'll like this.
Cult of Luna
,
Eternal Kingdom Redux
(Earache): The most recent album by the Scandinavian art-industrial-doom band, paired with a live DVD.
Ex Deo
,
Romulus
(Nuclear Blast): A new group fronted by
Kataklysm
vocalist Mauricio Iacono; it's a concept album about ancient Rome or something.
Suicide SIlence
,
No Time To Bleed
(Century Media): Second album from a well-regarded metalcore/deathcore (like metalcore, but closer in spirit to death metal) band. Loud, noisy, unrelenting and unsubtle.
Whitesnake
,
Slide It In
&
Slip of the Tongue
Deluxe Editions (Geffen): Double-disc reissues of these albums from immediately before and immediately after Whitesnake (and
Tawny Kitaen
) became MTV sensations in the '80s. They're still around, even touring with
Judas Priest
this summer, so revisiting the past could be fun.
That's it for this week; now get to the record store and stimulate the economy, dammit.
live local music on
Enter your ZIP code to see concerts happening in your area.
Data provided by Zvents
follow msn music