Pig Destroy Premiere "Burning Palm"
Fifth album 'Book Burner' set for October 22 release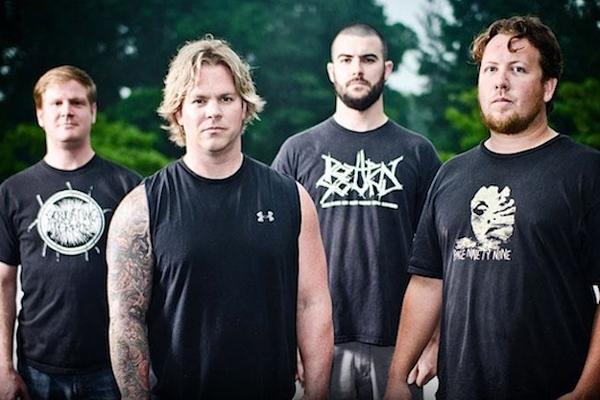 Want to hear a new Pig Destroyer song?
Of course you do.
As I've mentioned here before, the Virginia band's fifth album Book Burner will be released October 22 on Relapse, and the two-minute song "Burning Palm" has been made into an interesting animated video. Granted, it's a lyric video, one of the dumbest promotional gimmicks to plague the metal scene over the past year, but for once these are actual lyrics you want to pay attention to.
Vocalist J.R. Hayes always paints a grimly vivid poetic portrait, but this song is especially visceral ("I held my hand steady in the flame / I wanted to burn / on the outside / for a change / I pulled back the skin / so I could get / right on the nerve"), and is matched by the superb drumming of Adam Jarvis and of course the prodigious riffing by guitarist Scott Hull, who always manages to cram as many psychotic riffs into a two minute track as possible. With a much leaner tone than 2007's Phantom Limb – ironic since it was fussed over for more than a year and a half while Phantom Limb was recorded in mere days - Book Burner is an angry, highly aggressive record, and "Burning Palm" is a perfect teaser for one phenomenal record.
Watch the video for Pig Destroyer's "Burning Palm" here.
live local music on
Enter your ZIP code to see concerts happening in your area.
Data provided by Zvents
follow msn music