Track Premiere: Head of the Demon, "Phantasmagoria"
Haunting track conjures evil through repetition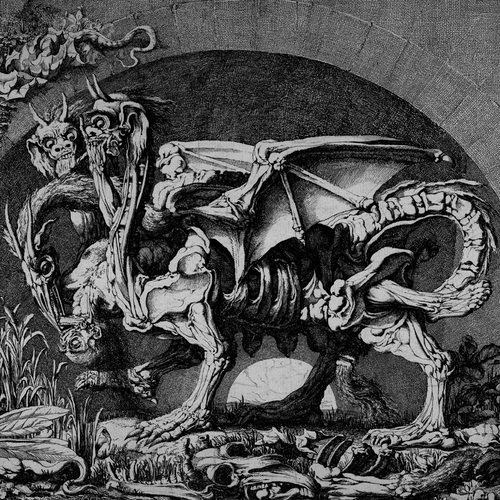 Not much is known about Swedish band Head of the Demon. Billed as "A mysterious Swedish entity comprising nameless members from known bands," the only thing we have to go on is the self-titled debut album, which came out yesterday. A surreal, oddly compelling exercise on metal minimalism, the album skillfully straddles Sabbath-esque doom and early black metal, but it's so much more controlled and hypnotic than you'd expect. Skeletal riffs repeat, vocals are often chanted as if Tom Warrior was experimenting with vocal inflection like a grim Malcolm Mooney, drums are neither lumbering nor lurching, creating more of a somnambulistic groove.
Head of the Demon has been buzzing around in my head for the past week, and the song "Phantasmagoria" is a good indication of how slyly involving a record it is. A simple, catchy riff underscored by subtle drones and a slow but insistent drumbeat, and the simple recitation of six syllables over and over again: "Phan. Tasma. Goria." Listen to the track below, and lose yourself in the surreal yet entrancing atmosphere.
Head of the Demon is available now on CD and LP from The Ajna Offensive.
live local music on
Enter your ZIP code to see concerts happening in your area.
Data provided by Zvents
follow msn music