Highly Anticipated Mastodon/Feist Collaboration Surfaces
'Feistodon' can now be heard online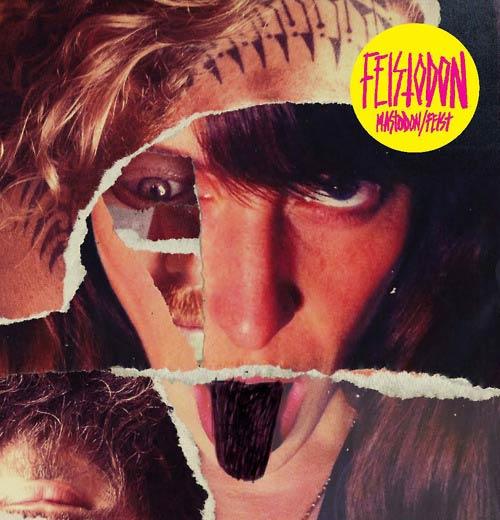 While the annual April celebration Record Store Day has recently become more of a way for record labels to sell overpriced limited-edition vinyl rather than celebrating the few independent record stores that we have left in our neighborhoods, every year one or two special releases do stand out among the vinyl fetish objects. This year, it's Feistodon, the seven-inch single collaboration between American metal kings Mastodon and acclaimed Canadian singer-songwriter Feist.
The two seemingly polar opposites met while shooting an episode of the BBC series Later…With Jools Holland in the UK last fall, and after admitting their mutual admiration for one another it was suggested by the guys in Mastodon that they collaborate in some capacity. In a very clever move, both artists decided to cover one of each other's songs, Mastodon tacking Feist's "A Commotion", Feist recording Mastodon's "Black Tongue". Although the single won't be officially available until tomorrow, both tracks are now streaming online, and both are resounding proof of how well a project like this can work when in the hands of musicians with real imagination. Unlike, say, another recent high-profile collaboration that failed miserably.
Not surprisingly, Feist strips down "Black Tongue" to near skeletal form, creating a quirky lo-fi interpretation, giving it a dusky, folk-like quality, accentuated by the clattering, kitchen sink percussion that's not entirely unlike Tom Waits' filthier-sounding work.
Listen to Feist's cover of Mastodon's "Black Tongue" here.
Mastodon, on the other hand, take the tension of "A Commotion" and crank up the intensity, the sinister, seething lead vocals countered by the chorus, which is made more explosive than the original.
Listen to Mastodon's cover of Feist's "A Commotion" here.
Again, Feistodon will be in participating record stores tomorrow (April 21), courtesy Warner Brothers. Learn more about Record Store Day here.
live local music on
Enter your ZIP code to see concerts happening in your area.
Data provided by Zvents
follow msn music