It's mustard vs. ketchup in Periphery's new video
In which the band addresses the burning condiment question of our times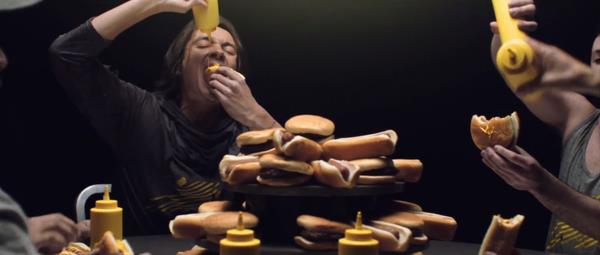 I think anyone who puts ketchup on a hot dog is nuts. That's just me. I'm a mustard guy. But five members of Periphery seem to agree, and they've used that ages-old condiment argument as the inspiration for one of the more original metal music videos to come around in a long time, in which they do battle with who appears to be drummer Matt Halpern, who clearly is on the ketchup side.
Anyway, if you're curious at all about what the heck I'm talking about, watch the Wes Richardson-directed video for "Scarlet" below. It'll make you view the song's line, "So many reasons why one should never entertain the taste of scarlet," in a whole new light.
live local music on
Enter your ZIP code to see concerts happening in your area.
Data provided by Zvents
follow msn music