New Releases For February 7th, 2012
What you need to hear, and what you should avoid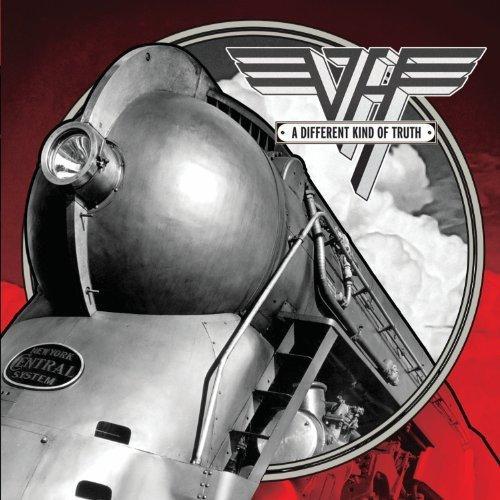 Album of the Week:
Van Halen, A Different Kind of Truth (Interscope)
The bloom has been off the Van Halen rose for so long that I actually had to think for a moment to try to remember the last song by the band I genuinely loved. I had to go back 21 years to the last decent album of the spotty Van Hagar era, 1991's For Unlawful Carnal Knowledge, most specifically its opening track "Poundcake". Back then guitarist Eddie Van Halen and singer Sammy Hagar still had a good dynamic between them, and that track was a prime example of the fun hard rock the foursome, rounded out by drummer Alex Van Halen and bassist Michael Anthony, were capable of when all cylinders were firing.
After that, though, things got grim awfully fast. Musically, 1995's Balance was too stale, while that song from Twister was atrocious, but internally the situation was much worse. Hagar said he was fired, the brothers said he quit, Van Halen flirted with bringing back original singer David Lee Roth, and by the time they hired former Extreme singer Gary Cherone to sing on 1998's ill-fated Van Halen III album, the once-venerable band was, to many, a walking joke. Eddie underwent hip surgery, fought – and beat – cancer, and battled substance abuse. Despite a very successful tour with Hagar back in the fold from 2003 to 2005, the situation within the band became even sadder, Hagar splitting for good, and taking Anthony with him. When Roth finally rejoined Van Halen in 2006 for a tour with Eddie's son Wolfgang taking Anthony's place on bass, it was nice to see the guys playing the classics from those first six albums, but things had been so shambolic for so long that it felt impossible to imagine they'd ever become anything more than a glorified cabaret act, carting out the standards or the fans but never excelling at making new music ever again. At least Hagar was still out there working (despite making millions in the tequila business and putting out a best-selling autobiography), making music with his popular new band Chickenfoot with Anthony, Joe Satriani, and Chad Smith, contentedly playing safe but mildly enjoyable hard rock with his buddies. The Van Halens, on the other hand, from all appearances, were languishing.
Needless to say I was skeptical about the prospect of a new Van Halen album from the get-go. At one point I cynically said, "Just watch, the last Chickenfoot album will be better than the new Van Halen." Well, I've rarely been happier to been proven wrong.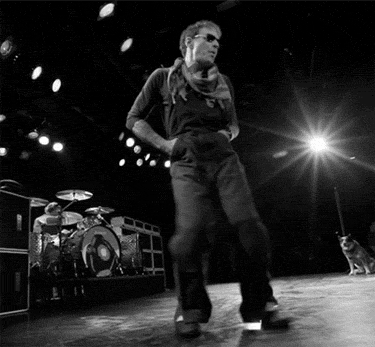 Much has been made about how Van Halen went back to some of their early demos and spruced them up for the new album, but it's turned out to be an inspired idea. Not only do those older songs – the lively "She's the Woman", for instance – hold up very well, but they've inspired Eddie to return to the flashy style he'd perfected in the late-'70s and early-'80s. His riffs on A Different Kind of Truth absolutely cook, whether it's the manic fretwork on the thunderous "Chinatown", the flashy "Bullethead", the ebullient "As Is", the nimble solo on "The Trouble With Never", or "Honeybabysweetiedol​l", which nicks the main riff from Rainbow's "Gates of Babylon" and turns it into something more playful. Eddie's the quintessential guitar god, but he hasn't sounded this commanding since 1984, nearly three decades ago.
The main catalyst for Eddie's creative resurgence has to be the presence of Roth. These guys clearly need each other. The two have always been the perfect foils for each other, the gregarious Roth matching Eddie's guitar flash step for step with pure c**k rock swagger that no hard rock frontman has been able to match. Sure, at 56 his voice might not be as powerful as it was a quarter century ago, but Roth never overreaches on the new album, instead sticking to the range he's most comfortable with, and in doing so he puts in a surprisingly strong performance throughout, capped off with "Stay Frosty", a whimsical little boogie-woogie number that hearkens back to the 1978 fave "Ice Cream Man" from the band's classic debut.
As for the rest of the band, Alex's drumming is as robust and solid as ever – it's great to hear him working those frenetic double-kicks once again – and as for Wolfie, he's no Anthony, whose backing vocals are missed, but he nevertheless provides a great rhythm section with his uncle, proving to skeptics that his dad clearly knew what he was doing bringing his kid into the band. A Different Kind of Truth isn't a perfect album, as lead-off song and first single "Tattoo" is easily the weakest song – not to mention the safest - and has no business being there, but by the time you work your way to the album's shockingly good deep cuts like "Big River" and "Beats Workin'", all cynicism is tossed out the window, as there's no denying this is a wonderful comeback by a band that was long due for one. Ever since Roth famously left Van Halen in 1985, we'd always wondered what that proper follow-up to 1984 might have sounded like. Now we know, and the wait was worth it.
Also out this week:
The 11th Hour, Lacrima Mortis (Napalm): The second album by the Dutch band is a considerable improvement over 2010's Burden of Grief, but nevertheless singer/multi-instrum​entalistEd Warby only sporadically comes up with songs that are remotely memorable. Those standout moments are very good  - "Rain on Me" especially – but whenever the music relies too heavily on the generic growl of Pim Blankenstein, the music suffers greatly. In the end, this is an inoffensive album that seems comfortable with sounding merely competent.
Chimp Spanner, All Roads Lead Here (Basick): If you're not familiar with Chimp Spanner, the brainchild of British multi-instrumentalis​tPaul Ortiz has become one of the most popular acts in the online "djent" movement, in which young musicians fuse guitar geek technical metal with chugging rhythm riffs heavily derived from Meshuggah. While TesseracT has been the most visible band to emerge from that comically-named scene, Chimp Spanner is steadily putting out an impressive body of work, and this new EP, the first new music since 2009's At the Dream's Edge, is more of the same instrumental music we've come to expect. For all the obvious influences – Cynic and Steve Vai are a couple more very obvious ones – there's enough texture in Ortiz's playing and discipline in the songwriting to make this worth hearing.
Iron Fire, Voyage Of The Damned (Napalm): When it comes to reviewing power metal you have to put up with a lot of silliness, and Iron Fire is consistently one of the silliest power metal bands out there. Year after year the Danish band comes out with a new collection of tunes that try so hard to sound flamboyant, but every time they slip too far into self-parody, the songs perpetually forgettable. This seventh album is no different.
The Kandidate, Facing the Imminent Prospect of Death (Napalm): One of many bands to jump on the crusty, Entombed-derived death 'n' roll trend of recent years, the Danes do a decent job of it at times on their second album ("Modvind", especially) but there's little here that stands out among all the other imitators.
Nephelium, Coils Of Entropy: Although they hail from Toronto, Nephelium leaders Alex Zubahir (guitar, vocals) and Alan Madhavan (drums) originally met in their native Dubai before emigrating to Canada, and what makes this band so interesting, beside their skill at creating punishing, no-frills death metal, is the way they subtly incorporate Middle Eastern melodies into the compositions. The overall effect on this full-length debut is that of a less-contrived version of Nile, and if they keep improving, Nephelium just might end up being Canada's and Dubai's answer to those death metal masters.
Psycroptic, The Inherited Repression (Nuclear Blast): As usual, the arrangements by brothers Joe and Dave Haley are outstanding on the Australian band's fourth album, the kind of technically sound yet accessible extreme metal kids love these days, but the vocals by Jason Peppiat are so bland, so devoid of personality, that it makes all the efforts by the band's songwriters a total waste. The guitar work is so interesting and so dynamic, that this would have worked so much better as an instrumental album. Instead we have a dood hollering asininely atop it all.
Seriously?!?  OMG!
That song "Sucks".  First of all, if you don't have Michael Anthony.  You're really not the same Van Halen band I grew up with.  You could have been one of the best bands of all times.  But you let yourself get to big headed for your own DAMN good.  Get a "CLUE". 
You need to look at a bands like "Iron Maiden" & "RUSH" and take some pointers.  It's not to late to be a great again and take care of your fans.  We made you, who you are.  Don't for get that.
woofy, leave the bass playing to Michael Anthony, Geddy Lee & Steve Harris.  You're really not, "Good".  Don't cry woofy. Don't cry woofy :-(      

I've been a Van Halen fan since my older brother brought the debut album home and played it on our crappy little record player when I was just a little guy, 13 years old.  I have always loved the old Roth albums and think that it is a magical combination.  I really don't care if Sammy Hagar can make a cat squirm because he sings so high.  I'd pick the Dave/Eddie/Alex combo any day.  Just listen to the music.  It ain't what you play it's how you play it.  I have been playing guitar for about 30 years and Eddie is one of the big reasons why (him and Mr. Hendrix).  I know they didn't make this album for me but it feels that way.  Fair Warning is my favorite but this album kicks butt in my humble opinion.  Thank you Van Halen for all of the joy you have given me through your music.  See you in Tacoma!

WOW....Van Halen is BACK!  When I first heard the new songs, my jaw just dropped.  No keyboards, no slow songs, just all rock.  They didn't play it safe, and came out swinging with this album.
Honeybabysweetiedoll​ has one of the sickest riffs EVH has ever done, and A Different Kind of Truth puts to shame anything the band did with Hagar.
Are you sure you want to delete this comment?
live local music on
Enter your ZIP code to see concerts happening in your area.
Data provided by Zvents
follow msn music