Between the Buried and Me Premiere "Telos"
Seventh album to be released October 9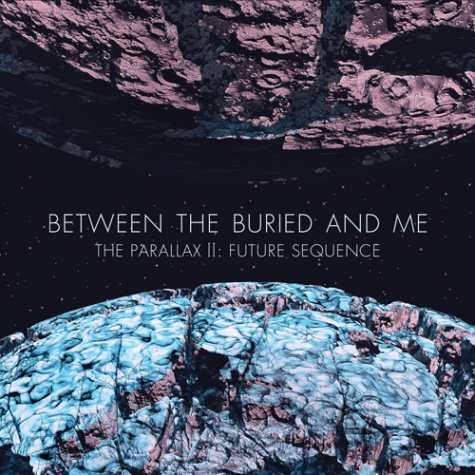 Progressive metal favorites Between the Buried and Me are set to release their seventh album The Parallax II: Future Sequence on October 9 via Metal Blade. A companion piece to last year's The Parallax: Hypersleep Dialogues EP, it's purported to be 72-minutes in length, and one nine-minute song called "Telos" has premiered today on YouTube and Soundcloud.
Just how much the North Carolina band has matured over the past decade has been very fun to witness, and "Telos", which they've been currently performing on the Summer Slaughter tour, is another example of their musical growth. Not so much the kind of kitchen-sink arrangements their audience has grown accustomed to, despite its length it's a very streamlined track, the shifts from movement to movement feeling more natural than contrived. Between the Buried and Me has always been the metal equivalent of a Magic Eye poster, and "Telos" requires at least three listens to really sink in; once it does, though, those sly little melodies, riffs, and rhythmic patters start to truly pop out.
Download "Telos" via Soundcloud. (click on the arrow on the Soundcloud embed)
Listen to "Telos" via YouTube. 
live local music on
Enter your ZIP code to see concerts happening in your area.
Data provided by Zvents
follow msn music