Children of Bodom Premieres Dropkick Murphys Cover
Career retrospective to be released May 22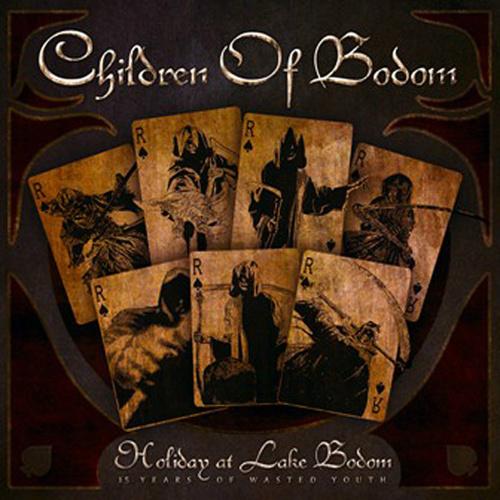 Next week Children of Bodom will release Holiday at Lake Bodom (15 Years of Wasted Youth) (Fontana/Universal), a best-of compilation that features 18 selections from their first seven albums, from the 1997 debut Something Wild to last year's Relentless Reckless Forever. Although it still feels far too early to put out a career retrospective of a band that shows no sign of stopping, although singling out individual tracks rather than honoring complete albums rubs metal traditionalists the wrong way, Children of Bodom is perfectly suited for a compilation album, and indeed Holiday at Lake Bodom is a knockout, as near-perfect a metal comp since Lamb of God's Hourglass set a few years ago.
The band is also loved by their fans for their eclectic choices of cover songs, and two new ones appear on the new CD, one really, really good, the other…not so much. The really, really good one is a rip-roaring, metalized rendition of Rick Springfield's "Jessie's Girl" that seems destined to become a fan favorite, a tune perfectly timed for the summer, but you'll just have to wait another six days to hear it.
The other cover, an energetic but kind of dodgy version of Dropkick Murphys' ubiquitous "I'm Shipping OUp to Boston", can be heard via Soundcloud. It's not a classic by any stretch, but thankfully it doesn't mar an otherwise very enjoyable CD. So kick back and listen to a bunch of Finns pretend to be Irish:
Listen to Children of Bodom's "I'm Shipping Up to Boston" here.
live local music on
Enter your ZIP code to see concerts happening in your area.
Data provided by Zvents
follow msn music