New Releases For May 1, 2012
Two Bay Area bands and a post-metal side project lead the way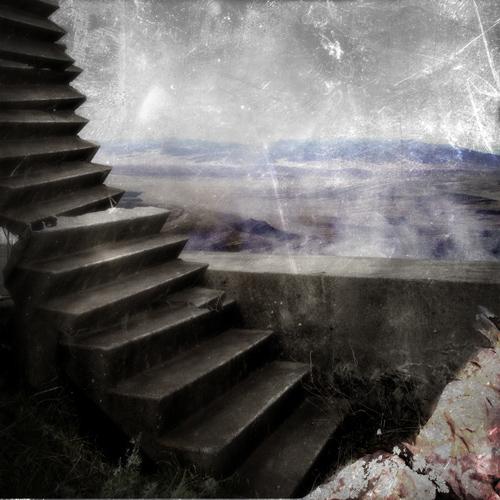 Album of the Week:
Wild Hunt, Before the Plane of Angles (Kemado)
When Ludicra split up a year ago the metal world lost one of the Bay Area's most inventive bands, one that might have been rooted in one particular subgenre – in their case, black metal – but in reality displayed an openness to other influences that lent their music a unique quality that stood out far apart from anything else in metal. Such bands are rare, so it was no surprise that the news of Ludicra's demise was greeted with great disappointment from those who had followed the band over the previous decade. When a defiantly, daringly original band splits, who knows when someone in their local scene pick up where they left off?
Wild Hunt might hail from grittier, blue-collar Oakland instead of Ludicra's San Francisco, and the their music might differ considerably from each other, but there's no mistaking both bands are cut from the same cloth. Like Ludicra, and even Norwegian innovators Enslaved, Wild Hunt doesn't care one iota about genre restrictions. The foursome of guitarists Greg Brace and Drew Cook, bassist West Lenz, and drummer/vocalist Harland Burkhart take bits and pieces from black metal, progressive metal, traditional heavy metal, doom, and even ambient music on their debut album and create something that's not only unlike anything in American metal right now, but for all its eclecticism is startlingly cohesive.
What's so remarkable about Before the Plane of Angles is its sense of restraint. The compositions, especially the two 16-minute tracks that bookend the album, "Eidetic Parallax" and "Plane of Angles", meander, yet it's never the kind of labyrinthine arrangement that has you wishing you had a riff map to follow along. Instead, the songs flow so gracefully that it's simply easy to take in, suite-like songs shifting from movement to movement so seemingly naturally that the shifts from style to style hardly feel like a surprise. Granted, the album isn't without its more immediate moments as well, and two of the middle three tracks on the album showcase Wild Hunt at their most accessible. The opening riff of "Panorama" bears a strong resemblance to the icy guitar sounds of Enslaved's Ruun album before dissolving into an ambient piece reminiscent of Tangerine Dream. "Window to the Nether" shifts from mid-tempo black metal grooves to the muscular American crunch of Mastodon and early Baroness, Burkhart providing haunting chanted vocals, the song becoming more and more blackened the longer it goes on.
Time and again Wild Hunt pulls the rug out from under the listener on this album, yet they do so in a way that's not jarring, which is where that black metal influence comes in to play. The band's musical influences are all over the map, but similar to Ludicra, their feet are firmly planted in black metal. That sound is always there in some way, shape, or form, and while the band uses black metal more as a springboard toward exploring new sounds, the black metal element keeps the music grounded. As a result the compositions never once fly off the handle, a great example being "Plane of Angles", which retains that influence while at the same time taking the music further and further outside the realm of the "cvlt" towards something a lot more progressive and unpredictable. Before the Plane of Angles is a rarity in American metal, a daring, confident debut that instantly creates a one of a kind identity for the band, one that's set to establish Wild Hunt as the next underground favorite in Bay Area metal. Ludicra's title is theirs for the taking.
Also out this week:
Agruss, Morok (Code666): It might look like your typical black metal album, but go beyond the artwork on the Ukrainian band's debut and you'll discover a surprisingly original hybrid of black metal atmosphere, death metal intensity, gothic melancholy, and post-metal instrumentation. Loaded with so many epic-length tracks it overstays its welcome a little bit, but it remains a soaring, searing first record.
Aquilus, Griseus (A Sad Sad Song): Australian multi-instrumentalis​t Horace Rosenqvist, who goes by the moniker Waldorf, displays remarkable talent on the full-length debut by his one-man project Aquilus. Billed as "atmospheric metal", Griseus is a sumptuous blend of the more progressive side of black metal, the labyrinthine song structures of Opeth, and neoclassical music. Very bombastic and at times very bloated, it's nevertheless a sporadically stirring piece of work.
Castle - Blacklands (Ván): The San Francisco trio has quickly returned with a follow-up to their 2011 debut In Witch Order that sees them continuing to develop their unique take on traditional heavy metal and doom. Guitarist Mat Davis again mines everything from the NWOBHM, to Sabbath/Pentagram jams, to more adventurous psychedelic rock, while bassist/singer Elizabeth Blackwell sounds even stronger, her much-improved lead vocals more prominent in the mix. Aided greatly by producer Billy Anderson, these eight occult-obsessed tunes are punchy and very catchy, robust in tone and thoughtful in theme. Don't let this ragged little gem slip between the cracks.
Catheter, Southwest Doom Violence (Selfmadegod): Though this is the Denver grindcore band's first album since 2005, it feels like not a year has gone by on their latest, as it's every bit as fast, heavy, and crusty as they've ever sounded.
Electrocution - Inside the Unreal: 20th Anniversary Limited Edition (GoreGoreCords): It might not be a canonical death metal album like others from the early-'90s such as Blessed Are the Sick, Individual Thought Patterns, or Tomb of the Mutilated, but the Italian band's one and only – and long out of print - album holds up very well, its aggression, deftness, and flat-out shredding taking a page out of Morbid Angel's book and putting their own twist on the style. This is well worth seeking out.
Eternal Deformity, The Beauty Of Chaos (Code 666): Ultra-slick prog/power metal from Poland. It's performed and recorded as lavishly as you'd expect, pushing all the right buttons, but the melodies sound like more of an afterthought than the focal point. This stuff needs hooks, and there aren't enough here.
Gods of Chaos, March Into Perdition (The Path Less Traveled): A strange mix of grindcore and noise with the odd metal influence thrown in, be it black or death, you've got to give credit to this Croatian band, they've created something unique and bizarre on their debut album. Couple that with the producing/mixing skills of Colin Marston, who lends this project instant credibility, and you've got a record that's bound to turn heads in the avant-garde metal world. A digital-only release for now, it can be streamed in its entirety and purchased here.
Holy Moses, 30th Anniversary: The Power Of Now (SPV): First of all, Sabine Classen is awesome. Next to Doro, Classen is one of the greatest frontwomen metal has ever seen, and it's been great to see her band Holy Moses churn out music for three decades. That said, does anyone really need 22 re-recorded Holy Moses songs when a career-spanning best-of retrospective would have sufficed perfectly? The band might not like the sound of their earlier recordings, but the fans do, and although these raw new versions are decent enough, it would have been more fun hearing the evolution of Classen and Holy Moses unfold over a proper compilation of previously-released material instead of going through this tired gimmick.
Marilyn Manson, Born Villain (Downtown/Cooking Vinyl): No longer the provocateur that he was in the 1990s, Marilyn Manson is back with his eighth album, which is being billed as heavier and darker than his more recent work. Well, the dark industrial tone of Born Villain certainly grimmer than 2009's The High End of Low, but once again, Manson's shtick is played out and boring. The songs are still very watered down, tracks like "No Reflection" and the comically titled "Overneath the Path of Misery" sorely lacking the edginess of his early work. When a shock rocker is no longer shocking, you've got a big problem, but with Mr. Warner, who perpetually sucks every ounce of fun out of shock rock (even on the cover of "You're So Vain"), it becomes an even more pointless exercise when the songs fail to deliver as they all do here. Like the Macbeth soliloquy he recites on the record, this tale of sound and fury indeed signifies nothing, and it couldn't be sadder.
Marriages, Kitsune (Sargent House): Featuring three members of Red Sparowes, Marriages treads similar territory as the well-known post-rock band, but dares to create something different and original. The trio of guitarist/singer Emma Ruth Rundle, bassist/keyboardist Greg Burns, and drummer Greg Clifford are far more song-oriented and immediately accessible than Red Sparowes ever was, partially because the songs are shorter and so much more concise, but also because they utilize the singing talents of Rundle. Those dreamy vocals, melodic but indecipherable, much like Cocteau Twins' Elizabeth Fraser and My Bloody Valentine's Bilinda Butcher, lend a mysterious, seductive dimension to the six tracks on this record that Red Sparowes never had. An ambitious, highly rewarding debut, this album is highly recommended. Stream the album in its entirety here. 
Mekong Delta, Intersections (SPV): Another collection of re-recorded songs by a veteran German band, this time progressive thrash/speed metalers Mekong Delta. Again, these are good songs, but this exercise is pointless. Neophytes should just buy the self-titled 1987 debut and 1990's The Principle of Doubt instead.
Theatres Des Vampires, Moonlight Waltz Tour 2011 (Dreamcell11): If you're not familiar with Theatres Des Vampires, the sanguivorous-obsesse​d Italian band has built a strong cult following in Europe with their over-the-top music and flamboyant live performances led by the inimitable Sonya Scarlet. Their ninth album, last year's Moonlight Waltz, was a pleasant surprise, and this new companion release, featuring a live Moscow performance on CD and DVD (simple but nicely shot) as well as three good new tracks, showcases the band doing what it does best, inciting bloodlust among their faithful.
Usurpress, In Permanent Twilight (Selfmadegod): More old-school death metal from Sweden, but don't roll your eyes, these guys toss a good helping of crust punk into their brutal death metal, making for a satisfyingly filthy sound.
Are you sure you want to delete this comment?
live local music on
Enter your ZIP code to see concerts happening in your area.
Data provided by Zvents
follow msn music