'The Very Beast of Dio Vol. 2' Now Streaming Online
New compilation to be released October 9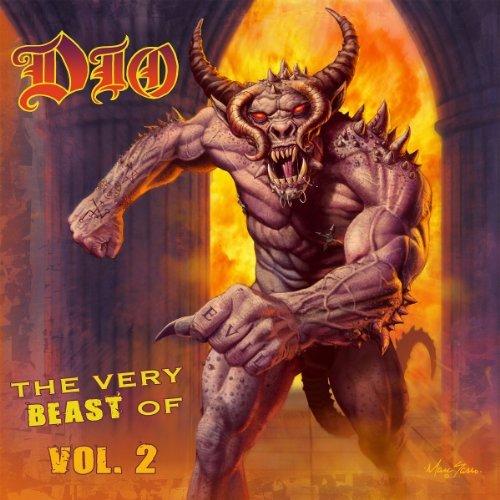 Of course we all love Ronnie James Dio and miss him dearly, but for all of our adoration of his work with Elf, Rainbow, Black Sabbath, and classic-era Dio, how many bothered to follow his post-2000 Dio work? Truth is, not many. Still, despite not exactly lighting up the charts anymore, he soldiered on, putting albums out with regularity, all of which were, if not solid, then pretty darned good, especially his late work with guitarist Doug Aldrich as collaborator.
Clearly more people need to learn about latter-day Dio, and the new compilation The Very Beast of Dio Vol. 2 does a very nice job. Continuing right where the popular 2000 compilation The Very Beast of Dio left off, Vol. 2 covers the time from 1996's Angry Machines through 2004's Master of the Moon, and also features several rarities, including 2010's "Electra", originally released on the Tournado box set. It's a very good collection, one that's sure to be a revelation for a lot of people who tend to focus on Dio's '80s output. Better yet, the new compilation is streaming online, to give new listeners a headstart.
So what are you waiting for? Listen to The Very Beast of Dio Vol. 2 here.
The Very Beast of Dio Vol. 2 will be released October 9 via Niji Entertainment Group.
live local music on
Enter your ZIP code to see concerts happening in your area.
Data provided by Zvents
follow msn music