Katatonia Releases New Song "Dead Letters" as Free Download
New album out August 28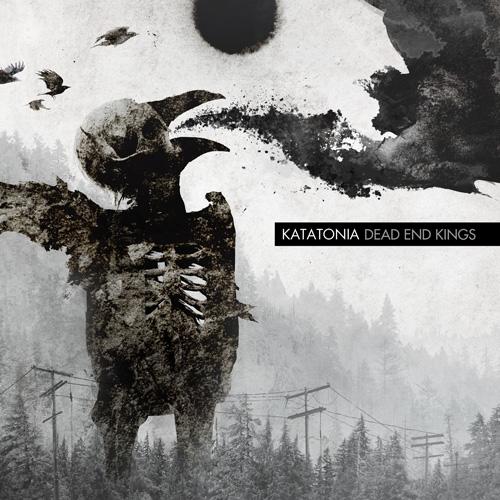 Back in January when I posted a list of some of the 2012 albums I was looking forward to, among them was Katatonia's ninth album. Entitled Dead End Kings, the record's finished, and it's an interesting one to say the least. I've been spending the past couple weeks with the new songs, and while I shouldn't go into great detail here yet – my recently-written review will appear in Decibel's September issue – it's easily their most varied album in a long time, at times evoking the heavy angularity of 2003's Viva Emptiness, the lush feel of 2009's Night is the New Day, and even heads in an even mellower direction than they've ever gone in before. Whether or not that's a good thing is something I've been wrestling with.
The best song on the entire record is the closing track "Dead Letters", which, coincidentally, has just been released by the band, both on YouTube and as a free download. Echoing the tension that permeates Viva Emptiness, it's an unusually forceful song for these guys compared to their recent output, and that's a very good thing. This band is all about the loud-soft dynamics, and predictable as it is, the graceful way the song morphs from brooding verses to those riff-dominated choruses is quintessential present-day Katatonia. If you're hoping the rest of the album sounds just like this, however, you'll be in for a surprise.
Stream Katatonia's "Dead Letters" at YouTube.
Download "Dead Letters" for free here.
Dead End Kings will be released August 28 via Peaceville.
live local music on
Enter your ZIP code to see concerts happening in your area.
Data provided by Zvents
follow msn music