Eyehategod Post "New Orleans is the New Vietnam" Online
New Orleans greats' first new music since 2005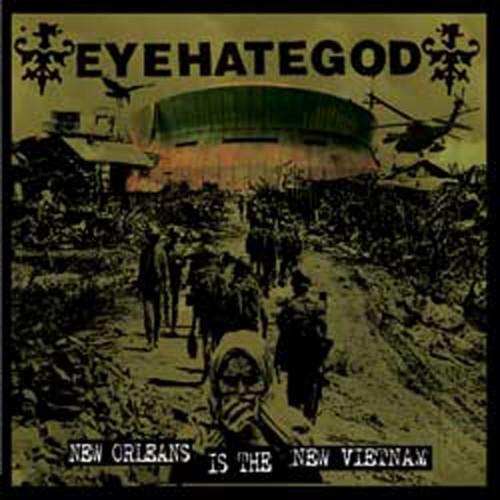 It has been a long, long wait for new music from Eyehategod. Seven years, in fact.  As various band members have been busy with various musical projects over the years – Jimmy Bower with the very popular Down, primarily – it's taken the New Orleans legends a while to amass material for the follow-up to 2000's Confederacy of Ruined Lives, to say the least.
Mercifully the band has finally thrown fans a bone in the form of the new seven-inch single "New Orleans is the New Vietnam", which has just been released this past week by A389 Recordings. While vinyl collectors might be extremely excited, those less picky about which format they hear Eyehategod on are justified in questioning why they should pay a hefty price for just one song. The track is still not available digitally – you can't blame the label for milking the vinyl sales as much as possible – but at the very least the song has just been posted in its entirety on the label's Bandcamp page.
Needless to say, it's a phenomenal track. Though Eyehategod are continually categorized as metal, sludge, or punk, I personally consider them a blues band at heart. For all the force and volume of the music there has always been more soul in Eyehategod's music than your normal extreme-sounding band, and you hear that on "New Orleans is the New Vietnam", whether in Bower's swaggering riffs  - seriously, as good a gig as Down is, he's a much better guitarist than drummer – or Mike Williams' tortured, grimly poetic vocals. We're still craving a new full-length, but this song whets the appetite a great deal.
Listen to Eyehategod's "New Orleans is the New Vietnam" here.
Purchase a vinyl copy of the single here.
live local music on
Enter your ZIP code to see concerts happening in your area.
Data provided by Zvents
follow msn music