The top 50 albums of 2012, #20 - 11
2012's coolest women in metal dominate today's instalment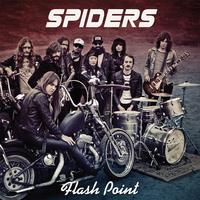 20. Spiders, Flash Point (Crusher)
The brainchild of former Witchcraft  guitarist John Hoyles, what sets Spiders apart from every other Swedish band playing circa-1970 heavy rock is the directness of their music. This band wastes no time, letting loose song after catchy two and a half-minute song. And thanks to singer Ann-Sofie Hoyles, who brings a sassy, Suzi Quatro-style persona to this garage-influenced music – a refreshing change from male-dominated Swedish scene – the music has great charisma in addition to being raucous, and this record is one knockout track after another, from "Hang Man". Nine scorching songs, less than half an hour. A brilliant first album.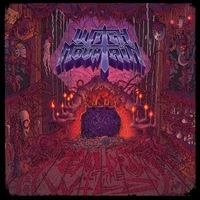 19. Witch Mountain, Cauldron Of The Wild (Profound Lore)
Barely a year after turning heads with their album South of Salem, the Portland doom foursome quickly returned with a follow-up that topped the last record in every respect. Guitarist Rob Wrong continues to mine the blues as much as Black Sabbath and Saint Vitus in both his riffs and his expressive solos, but singer Uta Plotkin dominates Cauldron of the Wild. Much more comfortable with her role as frontwoman, she's a commanding presence thanks to a startlingly versatile charismatic voice that knocks songs like "Lanky Rae" and the portentous "Beekeeper" out of the park. This is the doom album of the year.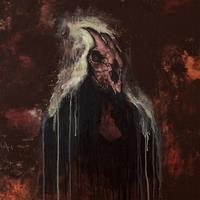 18. Mares of Thrace, The Pilgrimage (Sonic Unyon)
The Canadian duo already had a good thing going with their quirky blend of noise and doom, but their 2010 debut The Moulting felt like there was so much more untapped potential. They took a huge step forward on the follow-up, finding a perfect collaborator and producer in Sanford Parker, and put together a harrowing album in The Pilgrimage. Having captured their ferocious live in the studio much better this time around, this is one monstrously heavy album, but for all the extremity it's a slyly catchy album, guitarist Thérèse Lanz eschewing songwriting convention in favor of feel, drummer Stefani MacKichan jazzily punctuating those riffs all the while.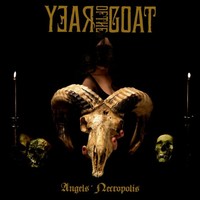 17. Year of the Goat, Angels' Necropolis (Ván)

Fitting somewhere between the "occult rock" of The Devil's Blood, the grimly melodic strains of Ghost, and the proto-metal sounds of Witchcraft, Year of the Goat are quickly putting together an extraordinary body of music in a short time. It started with last year's revelatory Lucem Ferre EP, and has continued with their debut full-length, which does an outstanding job combining murky Satanic themes with accessible heavy metal, and featuring an engaging singer in Thomas Sabbathi, who brings great theatricality to such tracks as "A Circle of Serpents" and "This Will Be Mine".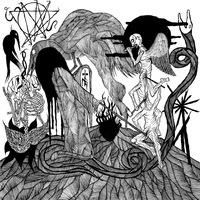 16. Dragged Into Sunlight, Widowmaker (Prosthetic)

I harp on and on about dynamics because, quite frankly, it's a dying art in extreme metal these days, and good music is nothing without dynamics. If you want an astounding example of the technique, look no further than the second album by Liverpool band Dragged Into Sunlight. A three-part suite, Widowmaker carries on with a mournful, violin-accentuated intro for nearly 15 minutes, lulling the listener until the right moment, when the band goes for the jugular, kicking off 25 minutes of pure, cathartic fury, building and building towards a towering climax. For a band that pulled off one of the most intense live shows I have ever experienced, to hear such restraint on record is a marvel.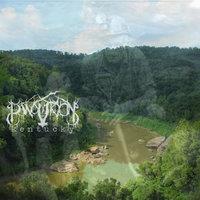 15. Panopticon, Kentucky (Handmade Birds/Pagan Flames)
Handmade Birds (LP sold out; CD to be released soon)
I often mention how nice it is to hear American metal bands who, instead of singing about Vikings and whatnot, draw inspiration from their own musical and cultural heritage. This year, Panopticon's fourth album is the finest example. The most audacious album by multi-instrumentalis​t Austin Lunn to date, Kentucky is inspired by many aspects of the state, but namely its geography, music, and its history of coal mining. Integrating bluegrass with black metal, and offering covers of pro-miners' union protest songs, there's a great deal of soul in this music, so much so that it's not long before it becomes seriously moving. Think of this as a metal interpretation of Harlan County, U.S.A.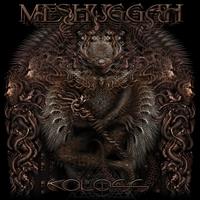 14. Meshuggah, Koloss (Nuclear Blast)
The metal world has been so bombarded with inept, limp Meshuggah imitations by new bands that it was justifiable to wonder if such overkill would lessen the impact of Meshuggah's next record. The answer to that question is an emphatic no, as Koloss came along and exposed all those kids as the rank amateur and frauds that they are. The Swedish band remains the one and only master of this sound, and they tweak their punishing trademark sound on Koloss just enough to make their shtick still seem fresh. There are fewer "djent" riffs, a hell of a lot more thrashy palm-mutes, warmer, organic sounding drums, and interestingly, a newfound sense of groove on the wonky "Do Not Look Down", a song that will compel their fans to dance. Like Elaine Benes, mind you, but dance nonetheless.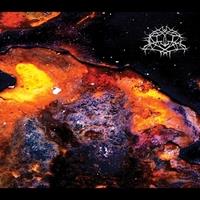 13. Krallice, Years Past Matter (self-released)
Now four albums in, Krallice continues to show a great deal of growth, having honed their idiosyncratic sound so much over the last few years that it's become a rarity in metal these days: something completely inimitable. Like on their past albums, Years Past Matter features songs that are long, running from eight to 16 minutes, but as always, the songs are never tedious, enveloping the listener in their blastbeats and frenetically picked guitars by Mick Barr and Colin Marston. The partnership of Barr and Marston is key, as there's true musical chemistry on these songs, patterns and melodies weaving subtly in and out until, the finest example being the closing track "IIIIIIIIIIII", which is as majestic a song as the band has ever recorded.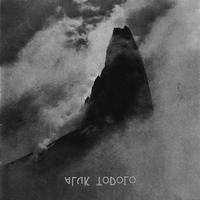 12. Aluk Todolo, Occult Rock (The AJNA Offensive)
I love the opening bars of the first track on Aluk Todolo's new double album. It's little more than a well done yet rote exercise in atmospheric black metal, as if tossed in to please the underground black metal aficionados out there. It soon becomes apparent just how much of a red herring that track actually is, because the French trio kicks into 75 straight minutes of instrumental jams that delve deeply into the krautrock of Can and Amon Duul II, all while remaining rooted in black metal. That combination of hypnotic repetition and murky atmosphere makes for a very effective sound, especially on the spellbinding "Occult Rock 5", a song so strangely funky you'd think it was a white-gloved Holger Czukay playing bass. One of the most wildly original metal albums I've heard all year.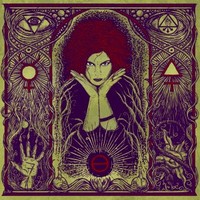 11. Jess and the Ancient Ones, Jess and the Ancient Ones (Svart)
Hailing from Kuopio, Finland, Jess and the Ancient Ones bowled yours truly over with one of the catchiest metal albums of the year. Fronted by a powerful-voiced singer named – you guessed it – Jess, their style greatly resembles The Devil's Blood, from the occult gimmick to the NWOBHM-referencing gallops, albeit with one big difference: the hooks are gigantic. This band integrates memorable melodies into heavy metal as well as any new band I've heard lately, making their self-titled debut album enthralling from start to finish. "Prayer of Death and Fire" and "Ghost Riders" have fun with their murky mysticism, but it's the triumphant, 12-minute "Sulfur Giants" that's the true gem on this record, the catchiest metal epic I have come across in years. Hunt this one down, especially on vinyl.
live local music on
Enter your ZIP code to see concerts happening in your area.
Data provided by Zvents
follow msn music