Destruction's 'Spiritual Genocide' Now Streaming Online
12th album set for early 2013 release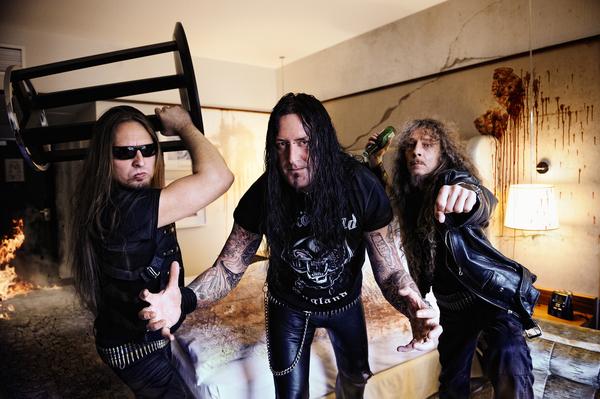 It's always a good thing when metal record labels issue complete streams of new albums in an effort to stifle illegal downloads, but when it involves a record that is out in Europe yet won't even be out in North America in two months, it makes for a weird situation. The European promotional machine goes into overdrive mentioning the free album stream, while the North American side pretends it doesn't even exist, as if word somehow won't make it to this side of the Atlantic.
So while Nuclear Blast would rather have North America not know about the free stream of Destruction's Spiritual Genocide, sorry folks, it's not 1985. The cat's out of the bag, the entire metal world learned of it this weekend. The German band's 12th album is out now in Europe but does not have a North American release date set – I'm told "early 2013" – and can be listened to in its entirety via Soundcloud. And as you'll hear, it's a very good record, the kind of ferocious yet catchy, slickly produced thrash the band has been excelling at as of late. Give it a listen now, and remember to buy it in the new year.
Listen to Destruction's Spiritual Genocide here.
live local music on
Enter your ZIP code to see concerts happening in your area.
Data provided by Zvents
follow msn music