Review: Cryptopsy, 'Cryptopsy'
Death metal greats get back to basics on their seventh album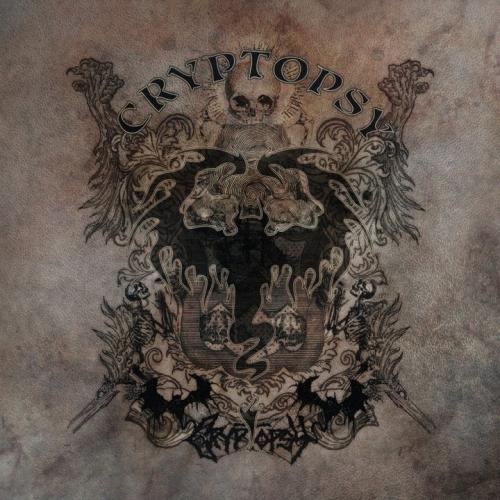 Sometimes a band that's known for breaking new ground can get so wrapped up in their desire to "progress" that they wind up unable to see the forest for the trees and make a dreadful mistake in musical direction. It's happened to the best of them, from Celtic Frost to Morbid Angel, and four years ago it happened to Cryptopsy. Arguably the best death metal Quebec has ever produced – and they've given the world many great death metal bands – Cryptopsy was coming off 2005's excellent Once Was Not when they gave the lineup an overhaul, replacing the great Lord Worm with new vocalist Matt McGachy, and followed up that record with the universally reviled The Unspoken King in 2008. Instead of focusing on their strengths – creating technically dazzling, extremely challenging death metal, the band streamlined their sound on The Unspoken King to the point where it resembled the lowest-common-denomi​nator style of deathcore. Even worse, cleanly sung vocals were used, and although the singing was only sporadically used, it created a backlash the metal world had not seen since Celtic Frost's Cold Lake. The lesson learned from that entire ordeal is that Cryptopsy are better off as craftsmen, not provocateurs.
Four years later, there have been more changes in the band's lineup. Olivier Pinard has been brought on as a permanent replacement for longtime bassist Eric Langlois, while guitarist Jon Levasseur returned to the band after a six-year absence. And better yet, the new version of Cryptopsy has emerged with an excellent new album that instantly makes the last record feel like a distant memory. Gone is all the clean singing. Gone are all the mediocre, dumbed-down deathcore arrangements. In their place Cryptopsy are once again focused on technically precise brutality, and nothing more. As metal traditionalists like to say, "NO TRENDS", just good honest death metal, and fans have every reason to be elated.
McGachy, the subject of unfair derision when he actually proved to be a tremendous live performer, turns in a powerful vocal performance on this record, never wavering from those guttural vocals, which have enough personality to avoid sounding monotonous. Drummer Flo Mounier, the one constant in Cryptopsy though all these years, showcases staggering skill as usual, but the one key aspect of this record is unequivocally Levasseur. He might not have gotten a lot of attention, but he was the riff machine on such albums as 1996's classic None So Vile and 2000's …And Then You'll Beg, a huge, huge reason why those albums were as great as they are. And the way the tracks on Cryptopsy careen so skillfully, driven by nimble picking and quirky melodies that border on jazz-like, they have Levasseur's prog-informed style all over them.
At eight tracks over the course of just 35 minutes, it's the perfect running time for an album this complex. It's easier for listeners to take in, and it feels like not a second is wasted. In the end, Cryptopsy have given the fans exactly what they crave: forward-thinking death metal and nothing more. And all it took was some regression instead of progression. Imagine that. Now let us never speak of The Unspoken King again.
Cryptopsy will be released November 20 on Candlelight, but it can be purchased in either digital or CD format directly from the band now. Order it here.
live local music on
Enter your ZIP code to see concerts happening in your area.
Data provided by Zvents
follow msn music