Comic Book Tribute to Mercyful Fate Set For September Release
Pre-orders now being taken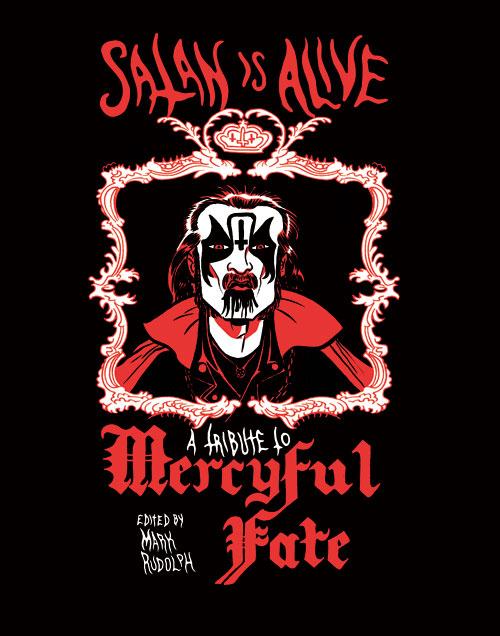 Back in June I mentioned a terrific-looking new book in the works by comic artist Mark Rudolph, called Satan is Alive: A Tribute to Mercyful Fate. An homage to the great Danish metal legends, the 144-page book features comics, prose, and illustrations inspired by the music of Mercyful Fate with the help of numerous writers and illustrators. Rudolph had hoped to raise $4,500 for the book through Kickstarter, with various incentives for donors, and wound up with a mighty impressive $5,738 raised.
It was revealed this past weekend that the book is now ready to go, and Rudolph is now taking pre-orders, which will ship on September 24. So if you love the music of Mercyful Fate (if you're a metal fan, of course you do) and were unable to contribute to the Kickstarter campaign, this is a no-brainer. From the subject matter, to the artists and writers involved, this is clearly a must-buy.
Pre-order Satan is Alive: A Tribute to Mercyful Fate here.
live local music on
Enter your ZIP code to see concerts happening in your area.
Data provided by Zvents
follow msn music