The top 50 albums of 2012, #10 - 1
What album best epitomized metal in 2012?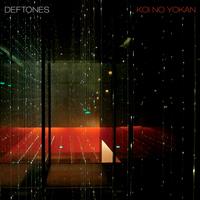 10. Deftones, Koi No Yokan (Warner/Reprise)
For their seventh album Deftones decided to collaborate again with Nick Raskulinecz, who produced 2010's very good Diamond Eyes. However, they changed things a little, choosing to record at home, and put together a much wider ranging album than the last one. While it doesn't exactly break new musical ground for the band, it's a near-perfect encapsulation of their signature sound (primarily, dreamy melodies juxtaposed with richly layered, heavy arrangements), loaded with vibrant, dynamic songs that play to all the band's strengths. The band had been enjoying a nice period of consistently good albums, but this one raises the bar considerably. It's easily their best work since 2000's White Pony, but I'll go a little further and say this just might be their strongest, most fully realized work to date.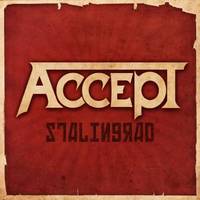 9. Accept, Stalingrad (Nuclear Blast)
Knowing they had a good thing going with new singer Mark Tornillo and renewed interest in the band worldwide, Accept headed right back into the studio to crank out their 13th album. While 2010's comeback triumph Blood of the Nations surprised the metal world, Stalingrad is an even more impressive feat, as the band sounds even more focused on all fronts. After being coached by producer Andy Sneap on how to go back to their classic Accept sound on the last album, the guys nail it on Stalingrad, with songs like "Hung Drawn and Quartered", "The Galley", and the title track bearing all the characteristics of the Accept we knew and loved nearly three decades ago. As for Tornillo, he's settled into the frontman's role with incredible ease – and to think we all thought Udo Dirkschneider was irreplaceable –  and he's helped bring new, fresh energy to one of the best heavy metal bands of the 1980s. This is their best album since 1985's Metal Heart. It's that good.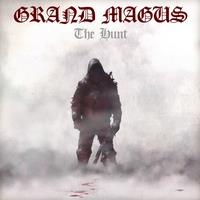 8. Grand Magus, The Hunt (Nuclear Blast)
Sweden's Grand Magus have always held the old-school heavy metal torch high, putting out reliably good, melodic metal with a subtle doom influence. On their sixth album and first for Nuclear Blast, though, they sharpen their focus a great deal, and in so doing they've outdone themselves. In a nutshell, the melody is now just as important as the riff, and because the two sides of the band's music are on equal footing, the similarity to Rainbow is now uncanny. The fantasy themes hearken back to the Dio years, while sonically the band's streamlined approach and hook-oriented tracks will remind many of the early-1980s era of the band. Guitarist JB Christoffersson has always been a good singer, but there's more strength in his voice on The Hunt, as songs like "Starlight Slaughter" and "Sword of the Ocean" have an unmistakable Graham Bonnett feel to them. Grand Magus have always stayed within the comfortable confines of this one style of metal, but that one little adjustment on this album has made a world of difference.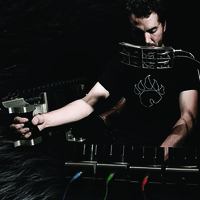 7. Author & Punisher, Ursus Americanus (Seventh Rule)
Tristan Shone might not use conventional metal instruments, but his music under the guise of Author & Punisher, which is made on unique instruments the engineer has constructed himself, is indeed derived from metal. Sounding like a combination of Aphex Twin and Godflesh, Ursus Americanus is loaded with jarring, harrowing industrial beats and tones, but because his instruments require him to use force to get the sounds, there's a physicality in the music that makes it completely unique, the surreal distorted roars packing as huge a punch as any distorted doom riff. It's completely original, and if you haven't heard it yet, as I've said countless times before, you've never heard anything quite like this.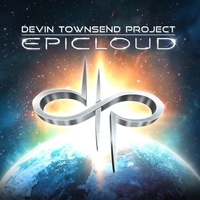 6. Devin Townsend Project, Epicloud (InsideOut)
After two very intricate and challenging 2011 albums in Deconstruction and Ghost, Devin Townsend decided to simplify his approach on his band's latest album. Even more audaciously, he wanted the overall vibe to be positive, to fly in the face of today's metal convention, which these days is predominantly negative. And typically, all Townsend did was create one of the most maniacally ebullient albums the metal world has ever seen. Loaded with songs that range from whimsical ("Lucky Animals"), to celebratory ("Liberation"), to soulful ("Save Our Now"), to uplifting ("Hold On"), and bursting with hooks – often accentuated by the great Anneke van Giersbergen – it's so unabashedly upbeat that it's blindsiding. Townsend's songwriting is so much more in control than usual, the melodies he comes up with are glorious, and in Epicloud he's produced the best album of his long and varied career.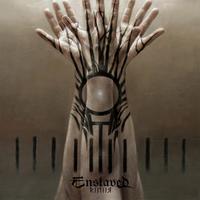 5. Enslaved, RIITIIR (Nuclear Blast)
Enslaved always find a way to surprise their fans. Continually evolving, always experimenting, not one of their albums is alike, but especially over the last decade, where the Norwegian band has enjoyed a highly creative period that has yielded six outstanding albums. Their latest turns out to be particularly daring, as the band has dug deeper into their progressive rock influences and put together their longest album of their career. At 67 minutes, and with songs that average more than eight minutes in length, RIITIIR feels overwhelming at first, but guitarist Ivar Bjornson's songwriting expertise is so honed now that each track flows beautifully, with no movement feeling arbitrarily tossed in. The band's black metal sound will always be present in some form, and it is here, but the contrast between extreme sounds and more controlled prog melodies works especially well, that push-and-pull epitomized by the vocal interplay of the snarls of bassist Grutle Kjellson and the smooth singing of keyboardist Herbrand Larsen on such standouts as "Thoughts Like Hammers", "Veilburner", and the album's finest track "Roots of the Mountain".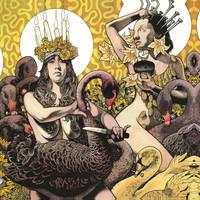 4. Baroness, Yellow & Green (Relapse)
I went back and forth whether or not to include Baroness's third album in this list, so many times, because I've contended from day one that it's more of an indie rock album than a metal one. But in the end I decided there's just enough of the metal aspect, the barest minimum, to make Yellow & Green qualify. But make no mistake, putting metal on the back burner  - while not completely abandoning it – was the smartest thing Baroness have ever done. As good as 2007's Red Album and 2009's Blue Record were, it felt like the guys were still holding themselves back. They needed to make that final leap, and they've done so on this double album, and in so doing have emerged liberated. Metal, classic rock, Americana, progressive rock, and 1990s indie rock influences all combine for a wonderfully rich array of songs, ranging from hard-charging rockers like "Take My Bones Away" and "March to the Sea", rustic rock tunes like "Green Theme" and "Board Up the House", tender moments like "Stretchmarker" and "Eula", and daring experiments such as the inspired "Cocainium". Eclectic yet very cohesive for a double album, it's the sound of Baroness finally, fully coming into their own.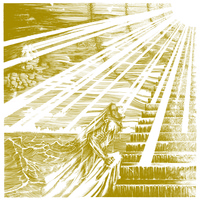 3. Dawnbringer, Into The Lair Of The Sun God (Profound Lore)
Chris Black's Dawnbringer project breathed new life in early-'80s heavy metal with the 2010 album Nucleus, but that was just a prelude to an even better work two years later. A surprisingly thoughtful concept album about an introspective young warrior who sets out to cement his own legacy by murdering the sun, Into the Lair of the Sun God puts to use seemingly every trick in the '80s metal book, and succeeds on every level. Stylistically it's nothing we haven't heard on a Manilla Road album before, but it's all done with such passion and life, as Black sharpens his songwriting and even shows more emotion in his gravel-throated singing. Whether it's the proto-thrash of "II", the classic Maiden gallop of "IV, the rousing "I" ("Silence you bastards!"), or the startlingly sincere power ballad "V" - as pretty as anything Alice Cooper wrote with Dick Wagner – it's as perfect an encapsulation of what's so great about traditional heavy metal, and why it remains so timeless.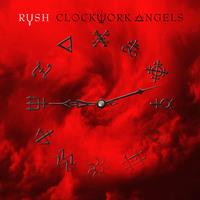 2. Rush, Clockwork Angels (Roadrunner)
Before 2007 Rush hadn't put out a good album since 1989's Presto, a great album since 1984's Grace Under Pressure. That changed with Snakes and Arrows, which came along five years ago and showed one and all that the Canadian trio still had plenty of fuel in the tank. Still, when they announced that their 19th album would be a full-blown, steampunk-themed concept album – complete with a companion novel – I couldn't help but be a little skeptical, a bit worried that Rush were overreaching this late in their career. Man, was I wrong. Clockwork Angels sees Rush in peak form, an ornately varied, sprawling record that feels smarter the more time you spend with it. The story, which chronicles the coming-of-age of a young man, is reflected beautifully in songs that in turn reflects Rush's illustrious discography. You hear Rush's heaviest moments in years ("Caravan", "BU2B"), a song that references "Bastille Day" and launches into some of their wickedest prog rock since 2112 ("Headlong Flight"). Then the mood shifts, melodies emphasized more than riffs, resulting in moments of true beauty ("Halo Effect", "The Wreckers"), ultimately building towards a climax that features one of the most genuinely affecting songs Rush have ever written in "The Garden". Factor in lyrics by drummer Neil Peart that tell a story but could also be seen as Peart looking back on his own life, and you've got a record that will ultimately rank alongside such albums as 2112, Moving Pictures, Signals, and Grace Under Pressure. Yes, Clockwork Angels is that great.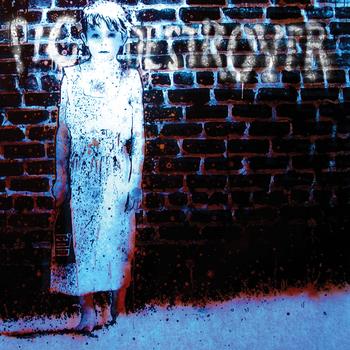 1. Pig Destroyer, Book Burner (Relapse)
2012 has been a strange year for metal, in that there was no clear-cut "best" album, one that distanced itself from the rest of the pack by a considerable margin. When it came time to decide on an Album of the Year, I grouped all the top contenders and asked myself, what's the one album that best epitomizes metal in 2012? Which one feels like it's taking the genre forward, delivers musically, has strong lyrics, and most crucially, is so powerful it makes me feels like running through a brick wall? My eyes kept coming back to the CD with the little girl on the cover, and I knew I had my answer.
For their fifth album, Richmond, Virginia's Pig Destroyer decided to take a different approach from 2007's Phantom Limb, returning to the violent sounds of 2004's Terrifyer, focusing more on anger and aggression than the last album, which was much more controlled. Ironically, for such an immediate-sounding album, Book Burner was labored over for a year and a half. Either way, it's another towering, volatile album by the band. What sets Pig Destroyer apart from every other grindcore band is guitarist Scott Hull, who continually puts on a metal riff clinic over the course of 19 songs and 32 minutes, but this time around he's backed up by new drummer Adam Jarvis, who matches him step for step with dexterous, extremely taut beats that punctuate those riffs perfectly. And then there's JR Hayes, who puts in a psychotic vocal performance on record, yet at the same time gives the album such depth and resonance thanks to his lyrics, which range from character sketches, social commentary, and abstract poetry, all seeming to center on people who find themselves in desperate situations. You listen to Book Burner for the cathartic impact, but when you delve into Hayes' lyrics it becomes so much more. This album delivers on every front, more than any other metal album released in 2012, and in the end is a slam-dunk as the best album of the year.
Are you sure you want to delete this comment?
live local music on
Enter your ZIP code to see concerts happening in your area.
Data provided by Zvents
follow msn music