Stream Early Chuck Schuldiner Demo From 1984
Mantas's 'Death By Metal' set for June 19 release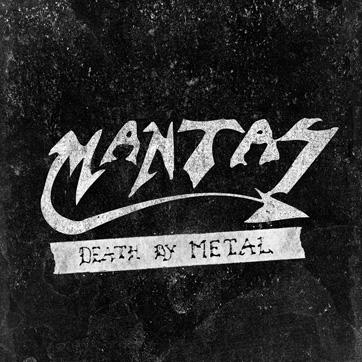 Before he formed Death, before he joined legendary Canadian death metal progenitors Slaughter, a 16 year-old Chuck Schuldiner formed a band called Mantas in his hometown of Orlando, Florida. In 1983 and 1984, Schuldiner's rough compositions for Mantas would eventually lay the groundwork for what would come to be known as death metal, and those original demo and rehearsal recordings have been dusted off by Relapse Records and will be released officially for the first time on June 19. Called Death By Metal (named after the original 1984 demo), these are the earliest recordings by the late guitar great, and while they're a little dodgy as far as recording quality goes - as you'd expect from an old cassette demo - it's nevertheless a very fascinating collection of demos, in which that original seed of creativity is planted and just starting to take root.
Of the songs that appear on Death By Metal, the one people will recognize is "Evil Dead", which eventually surfaced on Death's 1987 debut Scream Bloody Gore. Even in its infancy, played by a bunch of sloppy teenagers, the song is extraordinary, and even more ferocious and primitive than the actual album version. Thanks to the folks at Relapse, one of the three versions of "Evil Dead" has been posted on YouTube, and whether you're a fan of Schuldiner and Death, have an interest in metal history, or just like good, raw extreme metal, this is one track you need to hear.
Listen to Mantas's "Evil Dead" here.
live local music on
Enter your ZIP code to see concerts happening in your area.
Data provided by Zvents
follow msn music