Five New Releases You Need to Hear This Week
This week's best albums couldn't be more different from each other
This week I had such a hard time designating one Album of the Week that I simply caved and chose to highlight the five contenders, all of which are far too good to pass over. Each is vastly different than the other, a testament to the strange diversity of this broad-ranging genre.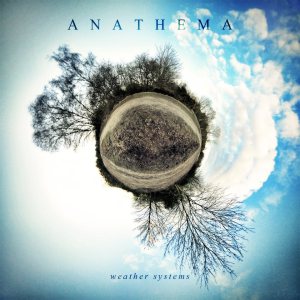 Anathema, Weather Systems (The End):
Reading Carl Wilson's brilliant book Let's Talk About Love: A Journey to the End of Taste four years ago, it got me thinking that one could easily expand that book's thesis to include metal. Metal fans will never want to admit it to themselves, but certain popular bands cross over into other genres so slyly that those listening never notice that the only thing that separates said bands from mainstream pop acts is perhaps a metal-looking album cover. Why would a metal fan listen to Within Temptation and be too embarrassed to say that Celine Dion'sJim Steinman-penned "It's All Coming Back to Me Now" is a great song? Save for the name of the record labels, there's little that separates the two. Yet that's what happens every single time.
The same can be said for Anathema's ninth album Weather Systems. The Liverpool band might have started off as a seminal death/doom band and went on to become prog rock favorites, but you'd be hard pressed to detect a trace of metal or prog on the new record. Instead, the shimmering melodies, sweeping stadium rock crescendos, tender lead vocals courtesy Vincent Cavanagh and Lee Douglas, and melodramatic lyric themes bear a stronger resemblance to Coldplay and The Fray than anything remotely metal or prog-oriented. Anathema's crossover on this record is that complete. But will anyone ever admit it?
The thing is, viewed without genre bias, Weather Systems is one beautiful album. Featuring arrangements largely revolving around acoustic guitar and piano, it's a perfect backdrop for the plaintive boy-girl vocal interplay of Cavanagh and Douglas, which hits spellbinding heights on the two-part opener "Untouchable" ("Part 1" is so shimmering and light you'd think it was produced by Stephen Street in 1992). And speaking of that undeniable similarity to Coldplay, "Lightning Song" and "Sunlight" have the exact same mass appeal of the British mega-stars, two songs begging to be singles if the band's label was ever brave enough to attempt such a thing. And although the songs on the second half tend to meander a bit more – "The Storm Before the Calm" and "Internal Landscapes" both approach nine minutes – for all their "adventurousness" they remain brazenly middle-of-the-road compositions, "The Storm Before the Calm" morphing into a flamboyant power ballad more akin to Muse than Porcupine Tree.
Sadly, because Anathema is on a metal/prog record label, because Weather Systems has an album cover that appeals more to prog nerds than mainstream music listeners, and because the only writers willing to give this gorgeous record any ink are those of us on the metal side of the fence, this album will never attract the kind of audience that it deserves, never mind the fact that it's closer to today's popular pop/rock acts than many are willing to admit. Meanwhile, from a metal perspective, no, there's not a trace of metal on Weather Systems (Coldplay's Will Champion drums more bombastically than anything you'll hear on this album), and anyone who labels it "prog" couldn't be more deluded, but in the end, why should that make any metal fan shy away? Take those blinders off, and it's breathtaking music, plain and simple. Admittedly it's odd writing about this album for a blog called Headbang, but the fact remains that regardless of genre, Weather Systems is the best album I have heard in 2012 so far.
Listen to "Untouchable Part 1" here.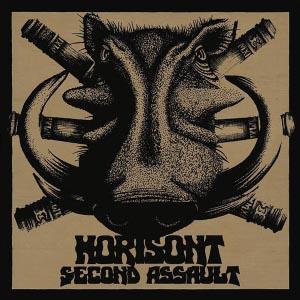 Horisont, Second Assault (Metal Blade):
Over the past decade Sweden has cornered the market on retro heavy metal and hard rock, with Dungen and Witchcraft initially leading the way, and the likes of Graveyard, Ghost, Spiders, and Year of the Goat following suit in recent years. The interesting thing about all these bands is that although they all remain heavily indebted to the hard rock and proto-heavy metal of the late-1960s and early-'70s, each band has its own distinct identity. These bands don't blend into one another; each has its own niche. Gothenburg's Horisont is no different, and with their own dynamic sound they're poised to make a similar splash as what Graveyard accomplished a year ago.
So what do these guys do on their second album that's different? First and foremost, Horisont focuses more on boogie: these songs might be thoroughly immersed in retro rock like all those other bands, but much like Cactus, Groundhogs, and Deep Purple, there's an unmistakable groove and swing to tracks like "Time Warrior" and "On the Run". Additionally, they boast a unique singer in Axel Söderberg, who boasts a strong tenor voice that conveys power and melancholy at the same time, especially on a more pensive song like "Watch Them Die". Make no mistake, though, this band rocks mighty hard, especially on the second half of the record, as "Second Assault", "Hard Bargain", and "Thunderflight" bring it to a rousing climax. Of the five must-hear albums I've highlighted this week, Second Assault is easily the most fun.
Listen to "Second Assault here.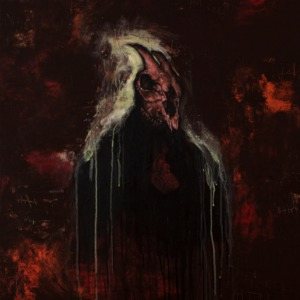 Mares of Thrace, The Pilgrimage (Sonic Unyon):
Two years ago the Calgary duo Mares of Thrace blindsided yours truly with their debut album The Moulting, a peculiar yet potent combination of Unsane-style noise rock and Neurosis-derived doom, and when I saw them live for the first time, I was floored by just how much power could come from two seemingly diminutive women. While The Moulting had a lot of promise, the new follow-up The Pilgrimage brings the duo of guitarist Thérèse Lanz and drummer Stefani MacKichan closer to fully realizing their artistic vision, which is, in essence, riffs, and mighty huge-sounding riffs at that. The smartest thing they ever did was partner with producer Sanford Parker, who brings out the raw, blunt force of the band's ferocious live sound. Lanz's baritone guitar riffs are nasty, especially on the slower, doom-riddled tracks, while the immensely talented MacKichan puts her formal jazz training to superb use, punctuating Lanz's riffs and screams with force and fluidity, whether it's a smooth backbeat or a seemingly effortless fill. Featuring songs inspired by Chaucer'sThe Canterbury Tales (filtered through Lanz's thoroughly twisted imagination) and interspersed with a retelling of the Biblical story of David and Bathsheba, The Pilgrimage flows remarkably well, from furious blasts of math metal ("The Perpetrator", "Act III: A Curse Falls on the House of David") to the more deliberately paced epic tracks like "The Three-Legged Courtesan", "…and the Bird Surgeon", and the standout "The Goat Thief", the latter of which is as bludgeoning on record as it is performed live. 2012 has already been a very good year for Canadian metal so far, and The Pilgrimage is one of the country's best exports in a while.
Watch the video for "The Perpetrator" here.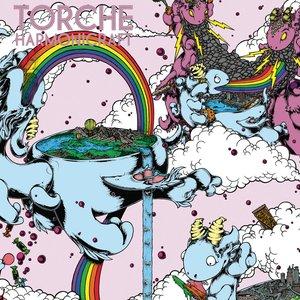 Torche, Harmonicraft (Volcom):
It's been fun to watch Torche's metamorphosis from a stoner curiosity to full-on critical darling over the last eight years. From the beginning when the band was formed by former Floor frontman Steve Brooks, Torche's goal was to integrate gigantic, contagious, pop-derived vocal hooks into straightforward stoner rock arrangements, and with each release they've become better and better at it. With 2005's charming debut Torche and 2008's popular Meanderthal well behind them, though, the sense of novelty that people experienced when first hearing the band is long gone, and in its place on new full-length Harmonicraft is something closer to comfortable familiarity. As a result the initial impact of the record might not be as immediate as the foursome is now contentedly working that same formula with ease and precision. If you let the tunes settle in over time, though, you'll discover that Harmonicraft is every bit as rewarding as Meanderthal, at times even more so. "Sky Trials", "Roaming", "Kiss Me Dudely", and the wonderful first single "Kicking" are some of Torche's catchiest work to date, while new second guitarist Andrew Elstner adds some welcome depth on such songs as "Snakes Are Charmed" and "Harmonicraft". Sure, it's more of the same from Torche, but when was that ever a bad thing?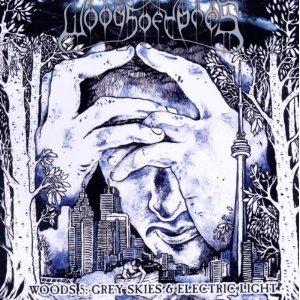 Woods Of Ypres, Woods 5: Grey Skies and Electric Light (Earache):
Back in October of 2011 David Gold was beaming about Woods of Ypres' new album. After a decade of hard work on the underground circuit the Canadian band had landed a deal with Earache Records, and Gold pulled out all the stops, putting out the most polished, lavish album of his career. Woods 5 might be a far cry from the Canadian extreme metal landmark Against the Seasons from 2002, but Gold's vision was to create something not only more cohesive than 2009's sprawling Woods 4: The Green Album, but one that drew heavily from Type O Negative and especially the polished goth/doom of Katatonia, and he succeeded mightily. Written and recorded in collaboration with guitarist/keyboardis​tJoel Violette, there's such a strong sense of melancholic beauty on this record, as songs like "Silver", "Travelling Alone", and "Career Suicide (Is Not Real Suicide)" boast the strongest melodies of anything Woods of Ypres has ever put out. All the while, Gold – who adopts a Peter Steele-style baritone voice throughout – bares his tortured soul, his lyrics often narcissistic but often powerful and disarmingly perceptive.
By December, with the release of the album looming, Gold expressed to me doubts about whether the album was a success, and a few days later he was dead, killed in a highway accident north of Toronto. Like I reassured him four months ago, Woods 5 is a resounding success, but the horrible thing is, with the tragedy surrounding his passing, the album packs even more of a wallop, a final statement of a talented musician who left the world right when his career was set to take off.
live local music on
Enter your ZIP code to see concerts happening in your area.
Data provided by Zvents
follow msn music