New releases for December 4, 2012
Kowloon Walled City's second album leads the way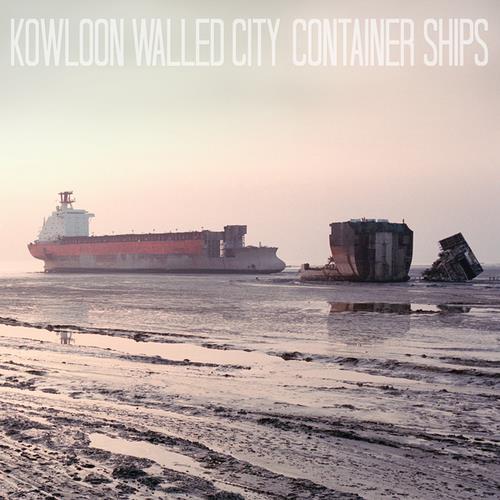 Arbogast, I (Nefarious Industries): If you're into the prog-minded sludge of Bison BC and American Heritage, you'll like this debut album by the Chicago band. Heavy and intense yet smart enough to remember how to make songs catchy, this is a late-in-the-year arrival that shouldn't be overlooked.
Children of Technology, Mayhemic Speed Anarchy (Hells Headbangers): Raw, d-beat propelled speed/thrash metal from Italy made all the more memorable by its endearing broken English vocals, the two fast tracks on the Italian band's seven-inch release leaves you wanting a proper album, and soon.
Gamma Ray, Skeletons & Majesties Live (Armoury): This new double live album sees the German power metal veterans digging a little deeper into their back catalog. Personally, I'm not the biggest fan of Kai Hansen as a singer – his Unisonic project with former Helloween bandmate Michael Kiske is far better than anything Gamma Ray's done in the last decade – but the band does sound good, the production is strong, and fans of Gamma Ray should be very happy with this release.
Hic Iacet, Prophecy of Doom (Hells Headbangers): Without Hells Headbangers and their never-ending supply of new, filthy underground metal, the metal world would be a very boring place. This new seven-inch single by the obscure Spanish band is a fantastic, fetid blast of death-tinged black metal.
Humanity Delete, Never Ending Nightmares (Dead Beat Media): The latest project by prolific Swedish death/grind musician Roger "Rogga" Johansson is predictable, just straight ahead old-school extreme metal, but it's very rewarding in its simplicity. No-frills death/grind mayhem.
Kowloon Walled City, Container Ships (Brutal Panda): The influence of Neurosis, Helmet, and Today is the Day runs very deep on the second album by the San Francisco band, yet the deeper into the album you go, the more you sense the band is starting to create their own niche, especially on such late-album songs as the wrenching "You Don't Have Cancer" and the huge-sounding title track. Tastefully arranged, dissonant yet richly melodic, cathartic and often elegiac, it's the type of new heavy music that will appeal to more broad-minded metal fans, and especially admirers of noise rock.
Malnàtt, Principia Discordia (Bakerteam): Apparently in Bologna, Italy, "malnàtt" is the local dialect for "dirty". If that's the case, it's the wrong name for this band, because for all the melodic black metal they churn out, it sounds far too slick for its own good, depriving the music of any atmosphere whatsoever.
My Heart To Fear, Lost Between Brilliance and Insanity (Solid State): Christian metal that feels like it can't decide to be metalcore, post-hardcore, or "djent". Whatever the direction the music arbitrarily heads in, it's always the wrong one on this EP. Another young band with undeveloped songwriting skill signed far too soon.
Opium Warlords, We Meditate Under the Pu**y in the Sky (Svart): One of the most wonderfully ridiculous metal album titles of the year (sorry, I had to censor it here at MSN), it's also pretty much the best thing about this record, as the music is a haphazard blend of drone, prog, and black metal.
The Relapse Symphony, Time's Running Out (Standby): These Pretty Boy Floyd knock-offs have the look down, but their inept attempt at bubblegum hard rock is completely ignorant of the fact that even the silliest glam metal bands of the 1980s still had pop hooks up the wazoo. This music is instantly forgettable.
Rhyme, The Seed And The Sewage (Bakerteam): This is the kind of middling Dude Rock that you'd expect to hear opening at a Hellyeah or Shinedown show. It's inoffensive stuff, and has a few decent, albeit severely derivative moments, including an oddly effective cover of Depeche Mode's "Wrong".
live local music on
Enter your ZIP code to see concerts happening in your area.
Data provided by Zvents
follow msn music