New band alert: Lost Society
Teenage thrashers from Finland impress mightily on debut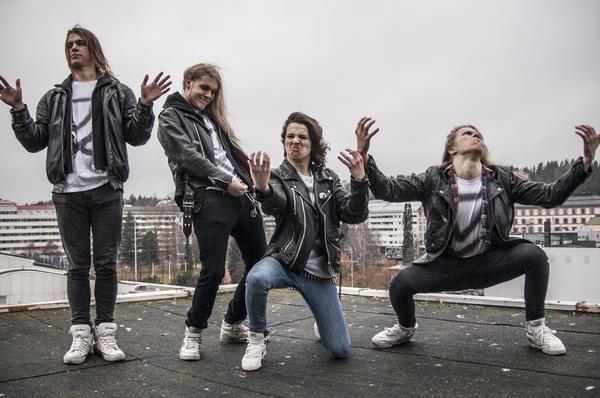 Try as I might to keep my ear to the ground for interesting new metal bands, sometimes all it takes is an assignment from a magazine editor to turn me on to something great. That happened a few weeks ago when I was sent the debut album by Lost Society to review. Seeing that the Finnish band is all in their teens, I expected some sort of directionless extreme metal that was like any other Millenial metal band these days: equal parts tepid technical death metal, whiny singing, and limp Meshuggah rip-offs. So imagine my surprise when the music turned out to be raucous, energetic, ridiculously catchy old school thrash.
Thrash/speed metal has always been the one metal subgenre that's truest to its rock 'n' roll roots, and you feel that on Fast Loud Death, a speed-riddled record loaded with nimble riffs and fleet-fingered solos – I'd compare the guitar style as a combination of early Megadeth, Destruction, and Children of Bodom – never for a minute forgetting that it's all about the song. Laced with obnoxiousness and sophomoric humor, it's as immature as it is musically taut, which only adds to its appeal, and you hear that on the two tracks below, "Trash All Over You" and "KILL Those Who Oppose Me".
So what's the story behind these kids? They come from the city of Jyväskylä, were formed in 2010, range in age from 17 to 19, were signed to Nuclear Blast last October, and went on to win something called the Global Battle of the Bands in December 2012. Fast Loud Death comes out April 2, and will definitely be a highlight of the spring. Keep your eyes open for it, and check out these two songs. You won't regret it.
live local music on
Enter your ZIP code to see concerts happening in your area.
Data provided by Zvents
follow msn music