Unleash the Archers Release Video For "General of the Dark Army"
Proof that you don't need big label money so make an epic metal video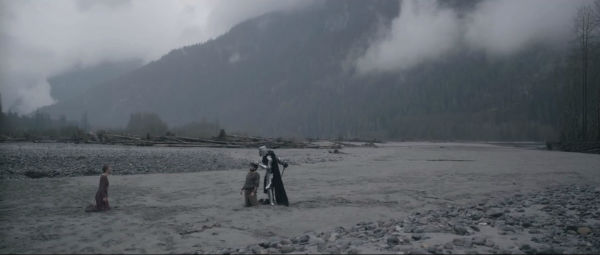 Vancouver band Unleash the Archers have become a real favorite of mine over the last 12 months, thanks to their self-released second album Demons of the AstroWaste. A rousing collection of power metal/traditional metal tunes, led by the powerful singing of Brittney Hayes, the album celebrates the fantasy/escapist element of heavy metal, from the storytelling in the lyrics to the anthemic arrangements and sing-along choruses. And they're a great live band to boot.
Anyway, Unleash the Archers have just released a superb new video for "General of the Dark Army". Directed by Richard Olak, it's proof that you can be an indie band with a small budget and still put together a music video that's epic, involving, and gorgeously shot. The storyline in this clip is simple but immediately involving, not to mention tragic, and Olak makes tremendous use of the stunning scenery of the band's native British Columbia. It's well worth checking out.
Watch Unleash the Archers' video for "General of the Dark Army".
Stream and purchase Demons of the AstroWaste here.
live local music on
Enter your ZIP code to see concerts happening in your area.
Data provided by Zvents
follow msn music