Revocation Streaming New Album Online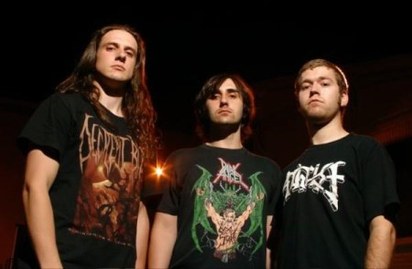 The up-and-coming Boston-based metal band
Revocation
is streaming its new album, and debut for the Relapse label,
Existence is Futile
, at
www.existenceisfutil​e.info
. The disc, which combines thrash, death and classic metal melodies and solos, will be released on Tuesday, September 29 and is one of the most impressive efforts by a new(ish) band of the year. Revocation's 2008 album,
Empire of the Obscene
, was self-released.
They'll also be doing two record release shows next week:
Sep. 29 - Providence, RI - Club Hell (w/
Vital Remains
,
Destroyer 666
)
Sep. 30 - Boston, MA - The Church