Sister Sin Premiere "Hearts of Cold'
Fourth album to be released October 22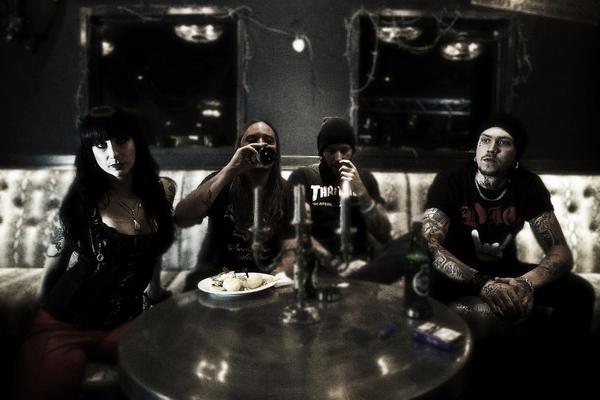 While Victory Records' roster continues to cater towards the youth-oriented metal and post-hardcore crowd, in Sister Sin the label has one band that caters to good, honest, proper heavy metal.
Led by the raspy snarl of singer Liv Jagrell, Sister Sin channel NWOBHM groundbreakers Girlschool on their records, juxtaposing that brashness with the slickness of late-1980s Warlock with riffs often lifted from Sunset Strip glam metal. Their fourth album Now and Forever doesn't deviate from that formula whatsoever, and save for an unfortunate power ballad at the end, it's another swaggering, confrontational album of fist-bangin' anthems. Noisecreep has premiered the new song "Hearts of Cold", and if you're not familiar with this band, this gives you a perfect indication of what they're all about. Now and Forever comes out October 22 on Victory.
Listen to Sister Sin's "Hearts of Cold" here.
live local music on
Enter your ZIP code to see concerts happening in your area.
Data provided by Zvents
follow msn music