The Amity Affliction Giveaway!
Five prize packs to be won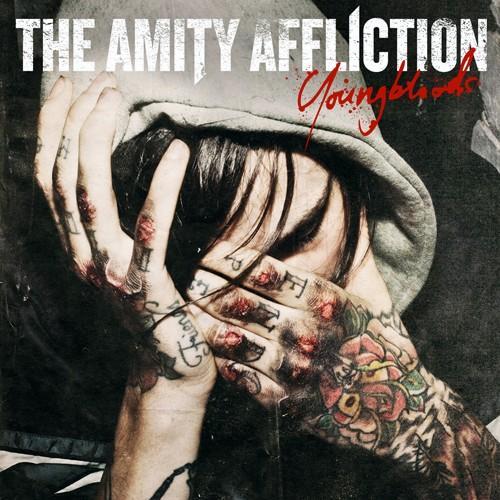 It's stupefying how many young metalcore acts don't have a grasp on dynamics in songwriting, but The Amity Affliction is one band that gets it. The Australian five-piece pushes all the right buttons that get metalcore/screamo fans going: churning, down-tuned riffs, hardcore-inspired passages, gang vocals, and of course the requisite massive breakdowns, but instead of going through the motions like so many bands do the band injects a smart sense of melody and texture throughout their latest album Youngbloods. As a result, not only do the heavy passages pack more of a wallop, but also these songs actually stick in your head, bassist Ahren Stringer's clean vocals offsetting Joel Birch's screams especially well. With the demise of the great Alexisonfire this past year – arguably the best band the young genre has produced - it's encouraging to hear another band following in their footsteps, and you can hear that promise in the contagious title track:
Youngbloods is available digitally now (buy it here), and The Amity Affliction is selling physical copies of the album on their US tour, which just kicked off this week (full dates below).
Thanks to the good folks at Roadrunner, I have five t-shirt/CD bundles to give away. All you have to do is send me an email at msnmetal@gmail.com, with the subject line "AMITY AFFLICTION CONTEST." Include your full name and mailing address. Winners will be chosen at random on Friday, November 18th, so you've got till then to enter. Good luck!
11/11 — Pomona, CA
11/12 — San Diego, CA
11/13 — Las Vegas, NV
11/14 — Phoenix, AZ
11/16 — Tulsa, OK
11/18 — Dallas, TX
11/19 — San Antonio, TX
11/20 — Houston, TX
11/21 — New Orleans, LA
11/23 — Tampa, FL
11/25 — Ft. Lauderdale, FL
11/26 — Orlando, FL
11/27 — Atlanta, GA
11/28 — Raleigh, NC
11/29 — Norfolk, VA
11/30 — Baltimore, MD
12/1 — Philadelphia, PA
12/2 — Worcester, MA
12/3 — New York, NY
12/4 — Allentown, PA
12/6 — Columbus, OH
12/7 — Cleveland, OH
12/8 — Detroit, MI
12/9 — Chicago, IL
12/10 — Minneapolis, MN
12/12 — Denver, CO
12/13 — Salt Lake City, UT
12/15 — Seattle, WA
12/16 — Portland, OR