Metallica Performs "Escape" For the First Time
'Ride the Lightning' deep cut unearthed at Orion Fest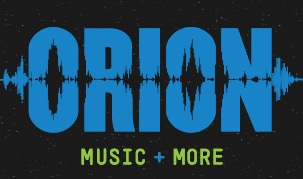 This past weekend Metallica's much-ballyhooed Orion Music + More festival in Atlantic City, New Jersey, and judging by the immediate reactions from people who were there, plenty of fun was had. One of the highlights of the event on Saturday was Metallica's headlining set, as they played 1984's classic Ride the Lightning album in its entirety for the very first time. Which, as any fan would tell you, would mean that the band would be performing "Escape" for the first time ever.
Track two on side two of the album, the melodic "Escape" has never been a favorite of Metallica's ("The song we've never wanted to play live, ever," quipped James Hetfield on Saturday) and despite the odd gag where the band jams the intro, they'd never seriously performed the song until this weekend. And judging by how it sounds, you can sort of see why. It's definitely the weakest song on Ride the Lightning, but the band and producer Flemming Rasmussen still manage to make it work. Live, on the other hand, it's a bit clunky, built around an awkward groove and melody that doesn't exactly play to Metallica's strengths. Still, it's great to see the guys bite the bullet and finally play the song for the fans who have been clamoring for it for many years. It might not be the most scintillating performance of their career, but it's still a neat piece of Metallica history.
Watch Metallica perform "Escape" here.
live local music on
Enter your ZIP code to see concerts happening in your area.
Data provided by Zvents
follow msn music