Landmark Album by The Angelic Process to be Re-Released
Long-out of print 'Coma Waering' out on CD and LP in June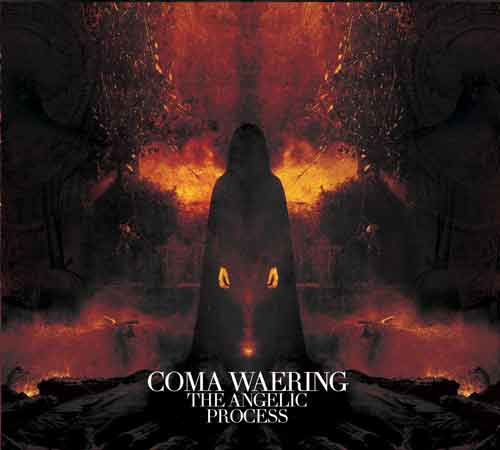 Nobody created music quite like The Angelic Process. An ultra-dense barrage of layered guitars propelled by tribal drumming, multi-instrumentalis​t Krys Angylus followed the lead of shoegaze innovator Kevin Shields of My Bloody Valentine, ingeniously combining harsh, almost ugly sounds to create music that was beautiful, at times blindsidingly so. Only Angylus's work leaned more toward metal and drone, and the heavy music he created with his wife, bassist Monica Henson – better known as M. Dragynfly – which juxtaposed staggering power with the most delicate of melodies on such landmark albums as 2006's Coma Waering and 2007's Weighing Souls With Sand has yet to be equaled by a metal band. The way that music envelops listeners, abrasion gradually turning into comfortable warmth, is a listening experience like none other. Sadly, The Angelic Process came to a tragic end when Angylus passed away in April 2008 after a battle with depression and a severe hand injury that left him unable to make music anymore.
Angylus's recorded musical output may be small, but its stature is enormous and will only continue to grow as more people discover it. Unfortunately both of the aforementioned albums have been out of print for a while, but thankfully Burning World Records in the Netherlands is re-releasing Coma Waering on CD, as well as on LP for the very first time in June, featuring new artwork (pictured above) by Mories of Gnaw Their Tongues notoriety. You can pre-order the album here. 
In the meantime, for a perfect example of what The Angelic Process and Coma Wearing was all about, listen to the majestic "Crippled Healing" here. 
Also, although Weighing Souls With Sand remains out of print, Profound Lore is still streaming the album on their Bandcamp page.
live local music on
Enter your ZIP code to see concerts happening in your area.
Data provided by Zvents
follow msn music