Neurosis Premiere "At the Well"
Tenth album to be released October 30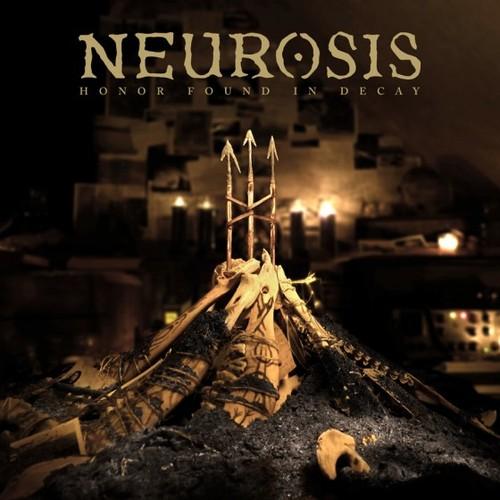 The last wave of high-profile metal releases of 2012 is about to kick into high gear, and one of the last of those "highly anticipated" albums we critics prattle on about in January is at last on its way. Post-metal progenitors Neurosis are set to release their tenth album Honor Found in Decay, their first full-length since 2007's Given to the Rising, on October 30 via Neurot. And thanks to the good folks at the increasingly metal-friendly NPR, the new song "At the Well" can now be heard online.
It's a given that Neurosis's days of breaking new ground are well behind them, and all that matters now is just how passionate they sound operating within their tried and true template. Given to the Rising worked primarily because the band's songs, predictable as they were, proved to be colossal in scope, and judging by the ten-minute "At the Well", Honor Found in Decay just might be similar. They're treading well-worn ground on the track, starting off with a bleak Americana feel, then bringing in the distorted chords and tribal drumming, Steve Von Till sounding ancient and weathered, and slowly building to a massive crescendo. But it's the subtle touches that make this song work so well, as subtle touches help create a wonderfully sparse, forlorn atmosphere. It's familiar, sure, but it's nevertheless a gorgeous track.
Listen to Neurosis's "At the Well" here.
live local music on
Enter your ZIP code to see concerts happening in your area.
Data provided by Zvents
follow msn music