The Top 50 Albums of 2011, #10 - 1
And the Album of the Year is...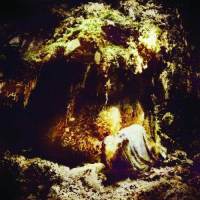 10. Wolves in the Throne Room, Celestial Lineage (Southern Lord)
Although Wolves in the Throne Room have been very good at what they do since day one, nevertheless it's been a slow process venturing out from under the shadow of major influences Weakling and Ulver. For the first time the Weaver brothers, guitarist Nathan and drummer Aaron, have taken those influences and created something they can truly call their own. There's a liturgical, hymnal quality to this album, but instead of using it as a springboard toward creating something evil-sounding like a black metal band would do, Wolves in the Throne Room instead makes the music less imposing and more comforting, the lush arrangements on the seven songs, like Agalloch's 2009 album Marrow of the Spirit, so imbued with the influence of the Pacific Northwest that you can practically smell the cedar.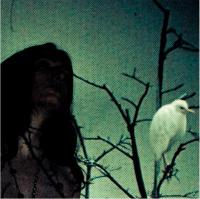 9. The Atlas Moth, An Ache For the Distance (Profound Lore)
Chicago's The Atlas Moth showed plenty of potential on their 2009 debut A Glorified Piece of Blue Sky with their very unique brand of sludgy psychedelia, but I don't think many people were prepared for just how bold the follow-up would be. I sure wasn't, as An Ache For the Distance left my jaw practically on the floor. What these guys have created is a hybrid of styles that's totally unmatched, almost as if every band member is bringing a different musical background to the songwriting: you hear doom, sludge, progressive rock, psychedelic rock, jazz fusion, and a heavy dose of the blues at times. So much is going on, yet the pace is always languorous, always controlled, each song so strangely engaging, bits and pieces sticking in your head long after listening. The biggest "grower" of 2011, it's deeply rewarding once you let it settle in.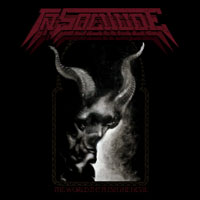 8. In Solitude, The World. The Flesh. The Devil (Metal Blade)
It's already impressive enough to so accurately capture the circa-1983 vibe of Mercyful Fate as In Solitude do on their second album, but to do so and create an identity of their own is quite the feat. With a nice undercurrent of early blue-collar Iron Maiden complementing that flamboyant, Satanic approach, and led by corpsepainted, pelt-wearing singer Pelle Åhman, the eight tracks on The World. The Flesh. The Devil might seem like straightforward '80s homages upon first listen, but dig a little deeper and you'll hear richness in the songwriting that few young bands bring to the table. The formula might be familiar, but these Swedes bring a level of passion that's encouraging to hear, and what an impression they make on this album.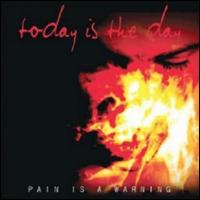 7. Today is the Day, Pain is a Warning (Black Market Activities)
Closing in on 20 years helming Today is the Day, singer/guitarist Steve Austin sounds creatively reborn on the band's ninth album. Bolstered by the addition of a pair of Wetnurse members in bassist Ryan Jones and drummer Curran Reynolds, the trio hammers out their finest work since 1999's In the Eyes of God. Not only is the album – recorded by the inimitable Kurt Ballou – as angry and viscerally intense as you'd expect from a noise rock master as Austin, but there's a dedication to catchy hooks that's never really been attempted before. Combined with Ballou's great tone, those moments, like the impeccably timed dynamics on "Expectations Exceed Reality" and the wicked AC/DC groove on the title track, make for a electrifying record.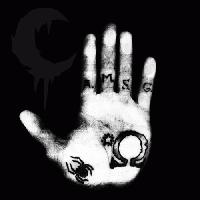 6. Leviathan, True Traitor, True Whore (Profound Lore)
The timing of the release of Jef "Wrest" Whitehead's surprising resurrection of Leviathan couldn't have been more controversial, putting out an album called True Traitor, True Whore months after being accused of battery and an especially horrific sexual assault, and before the case has even gone to trial. It's a thorny issue for sure, and Wrest's guilt or innocence is up for the court to decide, but there's absolutely no denying that the music on the new album is Leviathan's most intriguing in years. Although there are black metal trimmings to be found – including two re-recorded songs from 2002's Verräter – this can hardly be called a black metal record, as Wrest's ingeniously spontaneous compositions venture more towards experimental, noise, psychedelic, post-punk and even Krautrock. It all sounds like a mess, but the cohesion of the album is astounding, harnessed brilliantly by producer Sanford Parker.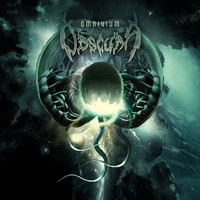 5. Obscura, Omnivium (Relapse)
Obscura already ranked among the finest technical death metal bands in the world prior to the release of their fourth album, but Obscura truly catapulted the German band to the upper tier of modern extreme metal. The compositions by guitarist/vocalist/s​ongwriter Steffen Kummerer are impeccable, his use of melody amidst all the progressive metal complexity and death metal blastbeats unlike anything we've heard in the last five years at least. But it's not all him either, as drummer Hannes Grossmann and bassist Jeroen Paul Thesseling make significant contributions as well, especially in the case of Thesseling, whose fretless basslines give the songs even more texture. In the end, though, Kummerer's hooks, which are so refined and incessant, are what make Omnivium so enjoyable. It's the best use of melody on a death metal record since Neuraxis's Trilateral Progression, one that won't be forgotten any time soon.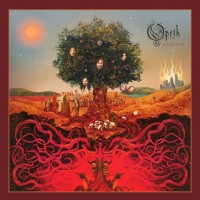 4. Opeth, Heritage (Roadrunner)
It's absurd that so many people were up in arms over just how devoid of "extreme metal" Opeth's hugely anticipated tenth album turned out to be. Talk about failing to see the forest for the trees. True, it's a challenge to call Heritage a metal album at all, and guitarist/singer/son​gwriter Mikael Åkerfeldt has momentarily ditched the death metal vocals, but in spite of all that the album feels like the most natural next step the great Swedish band could possibly make. Having hinted at a full shift towards progressive rock for years, Åkerfeldt finally does so here, and what makes Heritage so impressive is that for all the influences you can pinpoint – Rainbow, The Moody Blues, Camel, among many others – it still feels like an Opeth record. It's their most daring work since 1995's Orchid, and a splendid, captivating reinvention.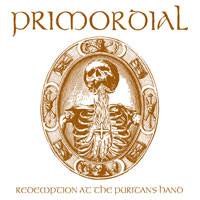 3. Primordial, Redemption at the Puritan's Hand (Metal Blade)
Ireland's Primordial take their own sweet time putting out new music, but when they do, you can count on two things: that it will be excellent, and that it will somehow be even better than their last album. They've been around for more than 20 years now, and the band continues to evolve and improve. The tweaks on Redemption at the Puritan's Hand are subtle ones, as the overall production is cleaner, clearing more room for Alan "Nemtheanga" Averill's impassioned bellow, and the song structures are the same as ever, relying heavily on Celtic-inspired melodies and 6/8 rhythms. The bottom line, though, is that the songs themselves are so strong this time around, from the powerful  "No Grave Deep Enough", to the anthemic "Bloodied Yet Unbowed", to Averill's superb, heartfelt condemnation of his home country on "Death of the Gods". As with any other Primordial album, this is one to savor.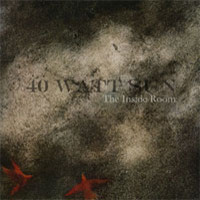 2. 40 Watt Sun, The Inside Room (Cyclone Empire/Metal Blade)
There's melancholic, and then there's just plain devastating. Patrick Walker lays everything on the table on The Inside Room, the first album by his new band 40 Watt Sun, and while emotional bluntness and extremity is nothing new in metal, a genre not exactly known for its thematic subtlety, the power and eloquence of Walker's music and lyrics on this record is extraordinary. Walker's previous band Warning specialized in the same slow, tear-jerking doom metal, but the melodies were never this strong, the lyrics never this aching and poetic, the guitar tone never this comforting. Over the course of 45 minutes The Inside Room gracefully builds in intensity, climaxing in the stunning closer "This Alone", which despite the cymbal crashes and massive riffs, sounds more like the forlorn lament of an English folk ballad than a simple metal song. This album transcends genres, a thing of stark beauty that's for everybody.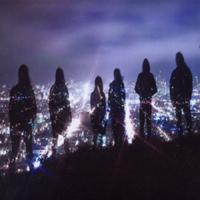 1. Hammers of Misfortune, 17th Street (Metal Blade)
When it came to naming a metal album of the year, this year was the toughest choice I've had to make in a very long time, but as 2011 rounded the final corner, the more 17th Street started to emerge as the front-runner. San Francisco's Hammers of Misfortune already had a sterling reputation, purveyors of first-rate traditional heavy metal and totally incapable of putting out a bad album, but they outdo themselves on their sixth album. The reasons are many, too. By temporarily setting aside the band's folk influence, guitarist John Cobbett's compositions are a lot more direct and viscerally appealing, from the oddly punkish d-beats of the title track, to the staggering doom of "Staring (The 31st Floor)", to the thrashy "Romance Valley". The subject matter of songs couldn't be more timely, especially "The Day the City Died", Cobbett's acerbic lament for a simpler time in America's cities before gentrification sucked the life out of them. New singer Joe Hutton is a very worthy successor to former singer Mike Scalzi, and showcases his vocal chops on the audacious, sublime power ballad "Summer Tears". New guitarist Leila Abdul-Rauf (also of Vastum) proves to be a perfect foil for Cobbett, as well as a welcome backing vocalist with keyboardist Sigrid Sheie. And then there's "The Grain". Cobbett's songwriting is in great form throughout the album, but simple arrangement and restrained performance of the stately "The Grain" is the band's finest moment, not to mention the best metal song of the year. In the end, though, what makes 17th Street so great is how inclusive it is. Old-school metal fans, underground aficionados, new young headbangers, folks who like to dabble in metal come year-end list time, no matter, it's for everyone. It's Hammers of Misfortune's most accomplished album, the most impeccable encapsulation of the appeal of heavy metal put on record this year, the best metal album of the year, period.
live local music on
Enter your ZIP code to see concerts happening in your area.
Data provided by Zvents
follow msn music