25 @ 25: Dokken, 'Back For the Attack'
One last stab at success by chronic underachievers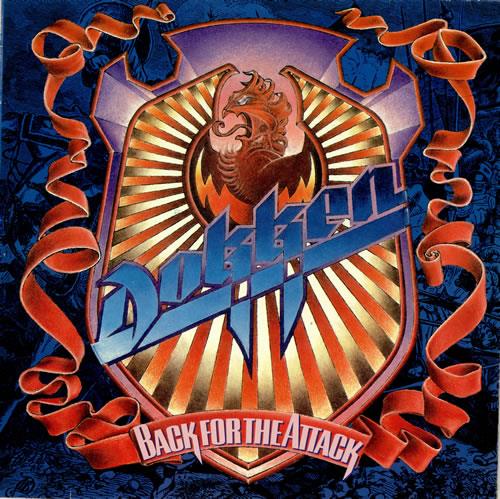 Although they hailed from the same scene that spawned the likes of Mötley Crüe, Ratt, and dozens others, Dokken were somewhat of an anomaly. They weren't shocking, they weren't gimmicky, they weren't fashionable. What they excelled at – when they excelled – was juxtaposing riff-oriented heavy metal with immaculate, catchy vocal melodies. In other words, it was a distinctly European concept, following the lead of Scorpions, who from 1979 to 1984 had perfected that commercially oriented side of heavy metal. Named after singer Don Dokken, the band was made up an impressively talented foursome from 1983 to 1988, featuring a rhythm section and a pair of good backing singers in bassist Jeff Pilson and drummer Mick Brown, and bolstered by the extraordinarily talented guitarist George Lynch.
With a charismatic singer, an ace guitarist, and an arsenal of songs that were both radio friendly and could appeal to metal fans, Dokken had all the ingredients for major mainstream success. However, despite achieving a level of commercial success any band would kill for, they never did get over that hump. Although their second and third albums, 1984's Tooth and Nail and 1985's Under Lock and Key, both went platinum, Dokken were a perpetual opening act, never headlining arenas on the level that Crüe and Ratt were. They had plenty of minor hits, like "Just Got Lucky", "It's Not Love", "In My Dreams", and especially "Alone Again", one of the best power ballads of all time, but they needed that one song that could make a big splash on both sides of the fence.
That big break came in late 1986, when the band recorded a new song for the third installment of the Nightmare on Elm Street franchise. Written by Pilson and Lynch and released in February 1987, "Dream Warriors" was a perfect encapsulation of Dokken's appeal, balancing a moody arrangement with the kind of explosive chorus everyone knew the band was capable of. Heavy and poppy at the same time, it was just the song Dokken needed to break into the mainstream, and the video, which featured a young Patricia Arquette, received massive airplay on MTV.
The only thing Dokken needed to do next was capitalize on that momentum, and quick. Recorded throughout the first half of 1987, released in late November, and named after a mediocre B-side on the "Dream Warriors" single, Back For the Attack was specifically crafted to be Dokken's big best-seller. Produced by Neil Kernon, who had also produced Under Lock and Key, it was grandiose, lavish, and loaded with 14 songs, an unheard-of sum back then, catering specifically to the increasingly popular compact disc rather than the vinyl LP. The end result, strangely enough, was somewhat muddled, featuring some exceptional songs, some passable songs, and a surprising amount of filler. And unfortunately, no song that could equal or top "Dream Warriors".

Make no mistake, the best moments on Back For the Attack are exceptional. Lead-off single "Burning Like a Flame" suffers from its lack of heaviness but it remains a great little pop metal single, Don Dokken's strangely ebullient vocal melody countered by surprisingly playful fretwork by Lynch. The corny STD parable "Kiss of Death" was more of what people were expecting, featuring a nasty lead riff by Lynch and strong singing by Dokken, while "Standing in the Shadows" has just as much bite. Aside from "Dream Warriors", which was tacked on at the end of the album, the best song is "Heaven Sent", a gorgeous, tasteful power ballad that avoids bombast in favor of a brooding mood that never wavers throughout its five-minutes running time. It's arguably the most mature song Dokken ever recorded, featuring a fantastic solo by Lynch that adds the perfect touch of shade on an already murky song.
For Lynch, who turned heads two years earlier with his jaw-dropping solo on "In My Dreams", Back For the Attack was a coming-out party of sorts, as his profile as a pre-eminent shredder rose significantly. And fittingly, he and Pilson provided the album with a knockout of an instrumental that remains a favorite of Guitar World readers to this day. Built around an absolutely nasty lead riff, Lynch serves up variations on that riff throughout four and a half minutes, tossing in clever melodies in his solos. He could always play with phenomenal speed, but few people ever take note of how expressive his solos could be, and he adds tremendous texture to this already blistering track.
From 1984 to 1987 much had been made of the dysfunctional nature of the band, as Don Dokken and Lynch were constantly at loggerheads. That tension made for a good dynamic on record and onstage, but just as Dokken the band was starting to click, it all fell apart, the foursome splitting up after the end of the Back For the Attack tour. Sure, they'd reunite in the mid-'90s, and Don Dokken is still carrying on with this band sans Lynch and Pilson, the band is a shadow of its former self. While Dokken ranks as one of the best "singles bands" of the pop metal era, their epitaph will always read, "coulda, woulda, shoulda." They had mainstream success within their reach repeated times, but it never happened for them. Though it should have been trimmed to a tidier 40, 45 minutes, Back For the Attack remains a decent closing chapter to Dokken in the 1980s, capping off a respectable, but ultimately underachieving four-album run.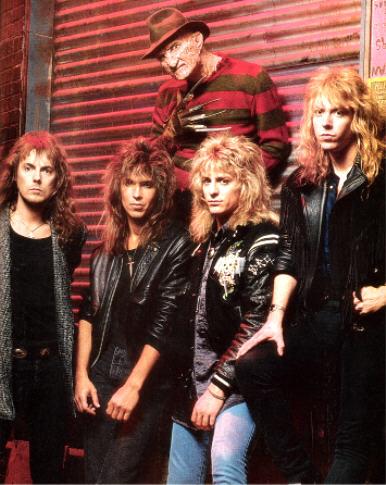 Purchase the album at iTunes
live local music on
Enter your ZIP code to see concerts happening in your area.
Data provided by Zvents
follow msn music