Agalloch Premieres 'Faustian Echoes' EP
North American tour kicks off July 11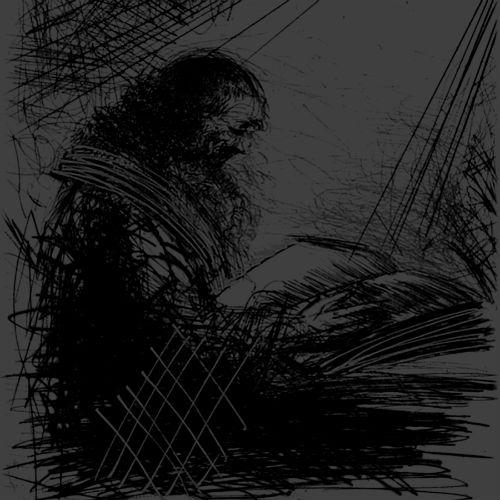 Earlier this past spring I mentioned how Portland, Oregon band Agalloch had just completed a new EP called Faustian Echoes, their first new music since the 2010 masterpiece Marrow of the Spirit. This morning it has been posted at the band's Bandcamp page for all to hear.
A 21 and a half-minute song based on Johann Wolfgang von Goethe's great German play Faust, it's not only the longest composition Agalloch has written, but it's a bit of a thematic curveball from the band, much darker and more theatrical than what their songs usually explore. Complete with narrated quotes from the play, it's an eerie piece of work, but at the same time it achieves that epic beauty fans of Agalloch have come to expect over the years.
Listen to Agalloch's "Faustian Echoes" here.
Faustian Echoes will be released digitally on July 11, and will be sold on CD and vinyl on Agalloch's upcoming summer North American tour and be made available worldwide after the tour:
7/11/2012 Branx – Portland, OR w/ Eight Bells
7/12/2012 The Crocodile – Seattle, WA w/ Eight Bells
7/13/2012 The Rickshaw – Vancouver BC w/ Eight Bells
7/14/2012 The A Club – Spokane, WA at w/ Eight Bells
7/16/2012 Zebra- Bozeman, MT
7/17/2012 Bluebird Theater – Denver, CO
7/18/2012 Waiting Room – Omaha, NE
7/19/2012 Miramar Theater – Milwaukee, WI
7/20/2012 Reggie's – Chicago, IL
7/21/2012 Blind Pig – Ann Arbor, MI w/Musk Ox
7/22/2012 Beachland Ballroom – Cleveland, OH
7/23/2012 Opera House – Toronto, ON at w/ Musk Ox
7/24/2012 Petit Campus – Montreal, QC at w/ Musk Ox
7/25/2012 Middle East – Boston, MA
7/26/2012 Williamsburg Music Hall – Brooklyn, NY w/ Musk Ox
7/27/2012 Underground Arts – Philadelphia, PA
7/28/2012 Empire – Springfield, VA
7/29/2012 King's Barcade – Raleigh, NC
7/31/2012 Orpheum – Tampa, FL
8/01/2012 The Earl – Atlanta, GA
8/02/2012 Bottletree – Birmingham, AL w/ Pallbearer
8/03/2012 One Eyed Jack's – New Orleans at w/ Pallbearer
8/04/2012 La Grange – Dallas, TX at w/Maleveller
8/05/2012 Red 7 – Austin, TX
8/08/2012 The Rhythm Room – Phoenix, AZ
8/09/2012 The Casbah – San Diego, CA w/ Author & Punisher
8/10/2012 Echoplex – Los Angeles, CA w/ Oskoreien
8/11/2012 Great American Music Hall – San Francisco, CA
live local music on
Enter your ZIP code to see concerts happening in your area.
Data provided by Zvents
follow msn music