Nergal portraying von Ribbentrop?!
Clip of Behemoth frontman in Polish-made comedy surfaces online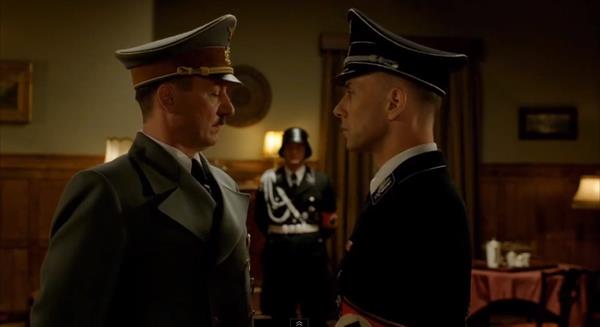 Behemoth frontman Nergal has become quite the renaissance man in the last year. Not only does he front one of the biggest bands in extreme metal, but he's one of the most famous celebrities in his native Poland, he's appeared as a judge on Poland's version of The Voice, he has his own energy drink, he's completed an autobiography, and yes, he's now an actor.
Last year word spread that Nergal was set to portray none other than notorious Nazi Foreign Minister Joachim von Ribbentrop in the comedy AmbaSSada, directed by Polish filmmaker Juliusz Machulski. Although it's slated to be released in the second quarter of 2013, clips of scenes from the movie have surfaced online, including a couple featuring Nergal. The clips are in German with Polish subtitles, but even if you don't understand either language like yours truly, Behemoth fans are sure to get a kick out of seeing it.
live local music on
Enter your ZIP code to see concerts happening in your area.
Data provided by Zvents
follow msn music