Queensrÿche and Geoff Tate Part Ways, Surprise No One
Crimson Glory singer permanent replacement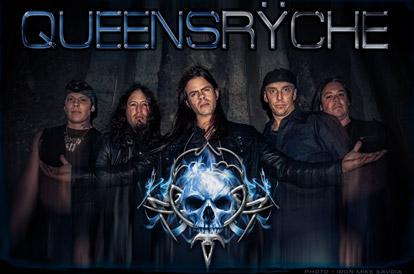 Well, this is hardly a surprise. Yesterday, a couple days after Queensrÿche singer Geoff Tate had us rolling our eyes when he reassured fans to "just hang in there…Everything's moving along and everything's looking good," the news was broken by Billboard that the four other members of the band – guitarists Michael Wilton and Parker Lundgren, bassist Eddie Jackson, Scott Rockenfield – have officially parted ways with Tate, replacing him with Crimson Glory singer Todd LaTorre. Here's the statement from Rockenfield:
"Over the past few months, there have been growing creative differences within Queensrÿche. We want our fans to know that we hoped to find a common resolution, but in the end parting ways with Geoff was the best way for everyone to move forward in a positive direction. We wish him the best of luck with all of his future endeavors. We can't wait to bring Queensrÿche to our fans with Todd behind the microphone."
Of course, if you've been following the ridiculousness surrounding the band this past month, you'll know that those four members had hired LaTorre to sing old Queensrÿche covers under the band name Rising West. While the split with Tate was inevitable, though, what's interesting is that those members have taken the Queensrÿche name for themselves, going so far as to audaciously put out a new band photo (posted above). We have yet to hear Tate's side of the story, so who knows if there will be a fight over the rights to the band name. At any rate, for now this looks like the end of one of the most surreal band break-ups anyone has seen in some time.
live local music on
Enter your ZIP code to see concerts happening in your area.
Data provided by Zvents
follow msn music