Municipal Waste Release New Video For "You're Cut Off"
Some animated insanity from the retro-thrashers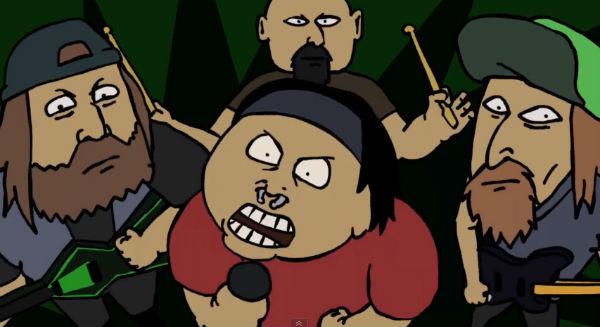 Although Municipal Waste have been making great quality videos for years now, with one riotous little 89-second animated clip they've blown everything they've done in the past out of the water. Directed by Pierre Mousquet and Jerume Cauwe of IMOV Studios, the cartoonishly violent new clip for the insanely catchy "You're Cut Off" captures the fun, booze-fueled spirit of the Virginia thrashers perfectly. If you've got a minute and half to spare, this is a must-see...although you might want to exercise a little discretion if you're at work or around smaller kids.
Watch Municipal Waste's video for "You're Cut Off" here.
Municipal Waste's very good new album The Fatal Feast is out now on Nuclear Blast.
live local music on
Enter your ZIP code to see concerts happening in your area.
Data provided by Zvents
follow msn music