Deep Purple Keyboard Legend Jon Lord Dies at 71
Loses battle with cancer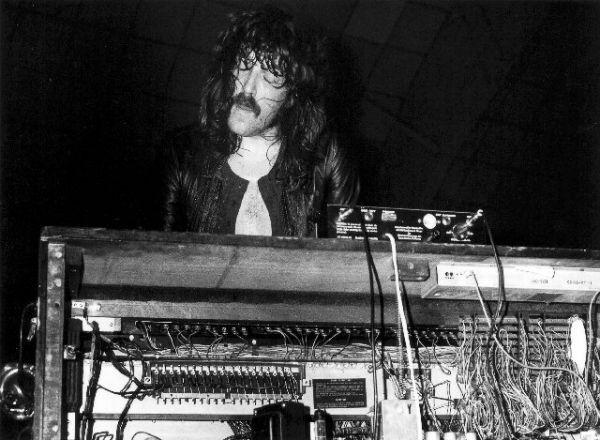 As Classic Rock first reported this morning, Jon Lord, the legendary keyboardist and founding member of Deep Purple, has died at the age of 71 after a battle with pancreatic cancer. Here's the official statement from his PR rep:
It is with deep sadness we announce the passing of Jon Lord, who suffered a fatal pulmonary embolism today, Monday 16th July at the London Clinic, after a long battle with pancreatic cancer. Jon was surrounded by his loving family.

 

Jon Lord, the legendary keyboard player with Deep Purple co-wrote many of the bands legendary songs including Smoke On The Water and played with many bands and musicians throughout his career.

 

Best known for his Orchestral work Concerto for Group & Orchestra first performed at Royal Albert Hall with Deep Purple and the Royal Philharmonic Orchestra in 1969 and conducted by the renowned Malcolm Arnold, a feat repeated in 1999 when it was again performed at the Royal Albert Hall by the London Symphony Orchestra and Deep Purple.

 

Jon's solo work was universally acclaimed when he eventually retired from Deep Purple in 2002.

 

Jon passes from Darkness to Light.

 

Jon Lord 9 June 1941 – 16 July 2012.
In addition to being the man behind Deep Purple's iconic Hammond organ sound - which often sounded heavier than the guitars - Lord also performed with Whitesnake from 1978 to 1984, Paice, Ashton & Lord, The Artwoods, and Flower Pot Men, and most recently WhoCares (alongside Tony Iommi, Ian Gillan, and others) but he'll be forever remembered for his jaw-dropping jams on such Deep Purple songs as "Highway Star", "Lazy", and "Burn", not to mention the prominent role he played on "Child in Time", one of the most important compositions from the early days of heavy metal. Lord retired from Deep Purple in 2002, but remained very active as a composer and a performer.
If there was ever a perfect time to crank some classic Purple, be it Concerto For Group and Orchestra, Deep Purple In Rock, Fireball, Machine Head, Burn, or Perfect Strangers, it's now. So long to one of the all-time greats; we're forever grateful for the music he created.
live local music on
Enter your ZIP code to see concerts happening in your area.
Data provided by Zvents
follow msn music