The top 50 albums of 2012, #40 - 31
It's been a very good year for doom metal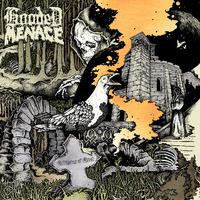 40. Hooded Menace, Effigies Of Evil (Relapse)
The third album by the Finnish duo of vocalist/guitarist Lasse Pyykkö and drummer  Pekka Koskelo continues to refine the horror-themed doom that they've quickly become known for. It's the kind of stately music that immediately draws comparisons to Candlemass and early Amorphis, but Pyykkö's truly demonic growled vocals set Hooded Menace part, and both aspects are on full display on Effigies of Evil, aided greatly by production that makes it sound like it was recorded deep in the bowels of hell. In a year where Pallbearer's tender take on doom got the most press, Hooded Menace brought back the evil in fine fashion.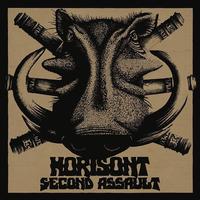 39. Horisont, Second Assault (Metal Blade)
There has been a bevy of retro-minded Swedish rock/metal that's come out in 2012, not so much a case of people jumping on a bandwagon, but more a healthy underground scene living up to its promise. The second album by Horisont, however, seemed to be passed over by many, which is a shame because it's one of the best of a bumper crop. What sets these guys apart is their ability to make their music swing as much as sound heavy, a huge Groundhogs/Deep Purple vibe providing a great backdrop for talented singer Axel Söderberg.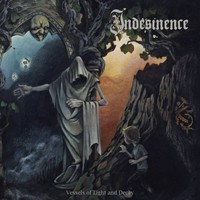 38. Indesinence, Vessels of Light and Decay (Profound Lore)
UK foursome Indesinence bring a lot more muscle to their music than most doom bands. The riffs crunch mightily on this second album, which, once you dig deeper, turns out to be a lot more dynamic than your usual hour-long dirge of a doom album. At 14 minutes, opening track "Paradigms" shows tremendous range and theatricality while never betraying its core sound. Featuring refreshingly thoughtful lyrics and some of the finest CD artwork of the year, it's a splendid album on all fronts, another tremendous discovery from Profound Lore.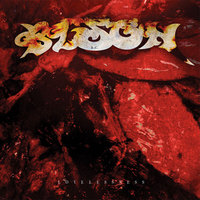 37. Bison B.C. - Lovelessness (Metal Blade)
The Vancouver band has truly come into their own on their fourth album. Enlisting the services of the great producer Sanford Parker, Bison B.C.'s notorious live potency is captured more accurately than ever before, but better yet, the songs are huge improvements over past work. Built around the theme of "love, complete loss, and isolation" – that's James Farwell's dog's cancerous tumor on the cover - it's a cathartic piece of work, but also one of deep passion, a band digging deep down into their collective psyche and coming out with a career-defining work.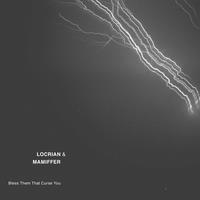 36. Locrian & Mamiffer, Bless Them That Curse You (Profound Lore)
No avant-garde metal band working today is as exciting as Locrian, and they were very prolific in 2012, re-releasing last year's album The Clearing, and putting out various collaborations and tapes. However, the best of everything they put out was a joint project with Mamiffer, featuring the husband and wife team of Aaron Turner (ex-Isis) and Faith Coloccia. Locrian's music tends to veer heavily toward the more harrowing side of abstract music, but with Mamiffer they've created something oddly beautiful, easily the most accessible piece of music they've put out to date.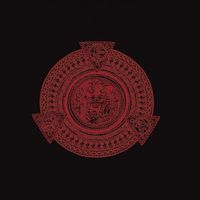 35. Árstíðir Lífsins, Vápna lækjar eldr (Ván)
If you were to ask me what the most underrated album of 2012 was, I'd say, without hesitation, this one. Helmed by German musician Stefan Drechsler, who has an MA in Icelandic studies, this is as devoutly thorough and well-researched Viking metal as you will ever come across. Thematically, it draws inspiration from tenth century Icelandic poetry to tell a tale of ordinary people rather than gods and heroes, while musically it's a richly layered blend of Moonsorrow-style black metal and forlorn sounding acoustic instrumentation. It's strange, ambitious, thoughtful, and often beautiful.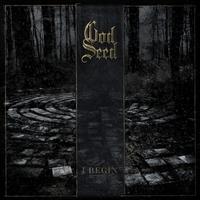 34. God Seed, I Begin (Indie)
Having never been much of a fan of Gorgoroth, it came as quite a shock just how much I enjoyed the first post-Gorgoroth album by King ov Hell and Gaahl. While it remains rooted in lavish black metal, the duo and their newly formed sextet of collaborators branch out on this revelatory debut, often incorporating progressive rock elements into the music. After a bitter court battle that saw them lose the rights to the Gorgoroth name, King ov Hell and Gaahl have been afforded a chance at rebirth, and they sound liberated.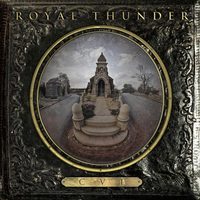 33. Royal Thunder, CVI (Relapse)
Who saw this coming? This likeable doom band put out a nice debut EP, and then a couple years later they come along sounding like a stoner/doom version of Zeppelin with a singer who suddenly turned into Janis Joplin. In one fell swoop the band's songwriting embraced the blues, while singer/bassist Miny Parsonz, no pun intended, found her true voice on such jaw-droppers as "Whispering World", "Blue", and the unforgettable "Parsonz Curse", one of the best songs of the year. Sure, the record's a bit top-heavy, but its strong points are so great I'm willing to let a little bloat slide.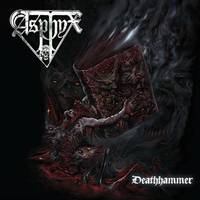 32. Asphyx, Deathhammer (Century Media)
"This is true death metal, you bastards!" hollers Martin Van Drunen on Asphyx's eighth album. You're preaching to the choir, dude. In a year loaded with excellent albums from death metal veterans (Cannibal Corpse, Grave being two noteworthy examples), Asphyx are the one band with the most piss and vinegar still inside them, which you can hear immediately on Deathhammer. The music is fast, groovy, the guitars have the crusty tone you'd expect, and best of all Van Drunen is in fine form, croaking his caustic lyrics in that unmistakable, tortured voice of his.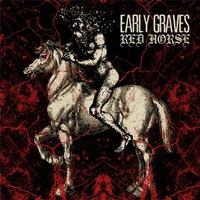 31. Early Graves, Red Horse (No Sleep)
Two years after the death of singer Makh Daniels, the San Francisco returned with a new frontman in John Strachan of The Funeral Pyre, a new lease on life, and a scorching new record. Adding a welcome dose of thrash into their already potent hybrid of crust and grindcore, Red Horse sounds suitably filthy yet is more disciplined, shifting gears enough to let the music breathe more. The difference is incredible; the songs get in your head more easily, but the core aesthetic never feels compromised, even when the standout "Quietus" launches into its startlingly touching coda.