New Release Roundup 9/15/09
There's been something of a dry spell in recent weeks as far as new metal releases have been concerned, but this week it's a bonanza, as bands are pretty much stampeding record store shelves. So here's a list of what you should think strongly about spending money on this week.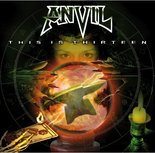 Anvil
,
This Is Thirteen
(VH1 Classic): This album by Canadian hard-luck metal vets
Anvil
was self-released in 2007, but now that they've got a
hit documentary
about them in theaters (and coming soon on DVD), it's been picked up by VH1 Classic and made much more available. Which means you, in turn, should go get it, because it's a really strong disc.
Steve "Lips" Kudlow
and
Robb Reiner
are terrific players who know how to write a catchy but still heavy metal song - tracks on This Is Thirteen mix the thrash of their early years with a more classic hard 'n' heavy feel (this is boosted by the fact that Kudlow frequently sounds a lot like
Deep Purple
vocalist
Ian Gillan
). Don't buy this album out of morbid curiosity or for ironic reasons. Buy it because it rocks.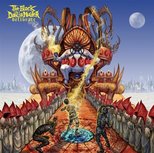 The Black Dahlia Murder
,
Deflorate
(Metal Blade):
The Black Dahlia Murder
are one of the hardest-working bands in modern death metal. It's rare to find them off the road, but somehow they still manage to crank out an album every two years like clockwork. This one isn't the huge leap forward that 2007's
Nocturnal
was after 2005's overly metalcore-ish
Miasma
, but it's got pretty much everything fans come to the BDM for, plus the addition of new guitarist
Ryan Knight
, formerly of
Arsis
.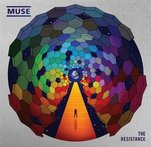 Muse
,
The Resistance
(Warner Bros.): This British trio aren't exactly metal; what they play is more a combination of
Radiohead
-esque alternative rock with
Queen
-style pomposity. And I've always hated Queen, but somehow when these guys get crankin', I'm into it. This album is a little weird even by Muse's standards, featuring a lot of keyboards and fewer totally over-the-top moments, but it's still a very strong effort and well worth checking out if you're already a fan or if you're just learning about them.
Other stuff out this week:
Chthonic
,
Mirror Of Retribution
(Fontana/Universal):​
Black metal from Taiwan with lyrics rooted in Chinese mythology and the tasteful use of traditional instruments.
Living Colour
,
The Chair In The Doorway
(Megaforce): These guys are regarded as one-hit footnotes in conventional rock history, but each of their first three albums had something to recommend it, and this one is another powerful blend of funk, metal and progressive rock (think early '70s
King Crimson
).
Megadeth
,
Endgame
(Roadrunner): I talked about this one
two weeks ago
. It's Mustaine's best album since
Countdown To Extinction
. Go get it.
Shadows Fall
,
Retribution
(ILG/Everblack): These guys are good at what they do, and this album offers more of it. No big changes, but no major missteps either, and one man's stylistic rut is another man's pleasing consistency.
live local music on
Enter your ZIP code to see concerts happening in your area.
Data provided by Zvents
follow msn music