Video: Emmure, "Protoman"
Popular deathcore band returns with new album April 10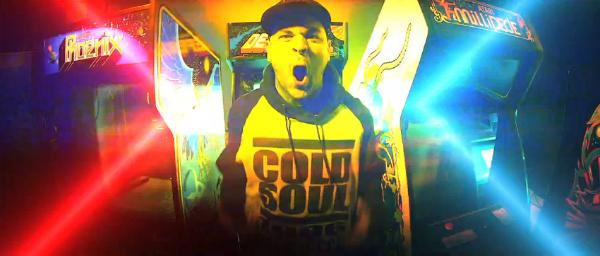 If you've been reading MSN Headbang for the past couple years, you'll know that my esteemed colleague Phil Freeman is a staunch defender of the deathcore band Emmure. Personally, I'm not a fan of that band at all, but if there's one thing to admire about Emmure, it's how brilliantly calculated their music is. It takes everything gimmicky about deathcore, boils it down to its absolute simplest (You want breakdowns? Fine, we'll make our entire songs a series of three-minute breakdowns) and crams it all down the audience's throats, with a new album coming every year. It's shamelessly stupid music, but it's cunningly packaged and marketed.
At any rate, Emmure has a fifth album coming out on April 10 called Slave to the Game via Victory Records, and you can bet it'll be more of the same dumbed-down deathcore, obnoxious yet annoyingly catchy, and to be honest, perfectly harmless. Case in point: new song "Protoman", which is sure to go over huge with the younger set this spring. The Frank Nasso-directed video for the track has just been released, and for a straightforward performance video, at the very least it looks quite snazzy and colorful, with plenty of blinking lights for the short-attention-span​ kids out there.
Are you sure you want to delete this comment?
live local music on
Enter your ZIP code to see concerts happening in your area.
Data provided by Zvents
follow msn music