Periphery Premieres Two New Songs
'Periphery II' to be released July 3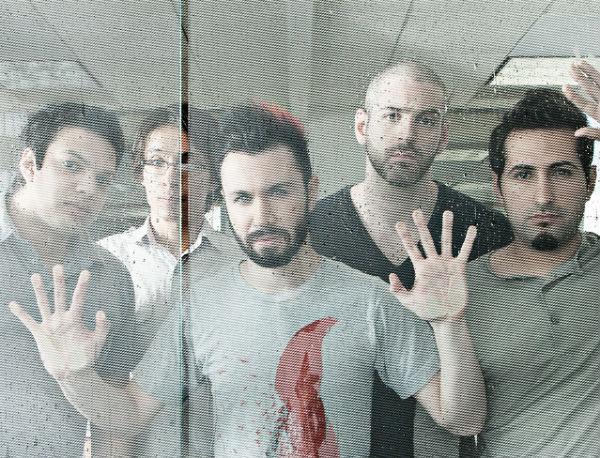 One of the best bands on the popular Sumerian Records roster, Periphery turned a lot of heads with their ambitious self-titled debut in 2010. While not a perfect album, its Meshuggah-meets-Dillinger Escape Plan-meets-Linkin Park gimmick went over huge with the younger crowd as well as progressive metal fans, and the potential was definitely there for the band, led by guitarist Misha Mansoor, to do some seriously big things in the future.
Their second album, the aptly named Periphery II, comes out in three weeks, and a big step forward for the band, combining Mansoor's dazzling instrumental chops with lithe, quirky tempos, and strong melodies. At 14 tracks, many of which hover around the six-minute mark, it's still perhaps a little longer than it has to be, but there's not a throwaway track on the record as the six-piece from Bethesda, Maryland find that impeccable balance between challenging instrumentation with accessible hooks. It's a fantastic album.
Anyway, two songs from Periphery II have surfaced on YouTube. The first is the throttling, Protest the Hero-esque "Make Total Destroy" (purchase at iTunes), which sees the band showing their technical death metal chops while somehow keeping things catchy. Second is something a bit different in the superb "Scarlet", in which frontman Spencer Sotelo leads the way with his strong clean singing voice atop an arrangement that hearkens back to Post-hardcore faves Thrice without compromising the overall heaviness. Needless to say, if you dug the first Periphery album, or prog metal in general, you'll love these new tracks.
Listen to Periphery's "Make Total Destroy" here.
Listen to Periphery's "Scarlet" here.
live local music on
Enter your ZIP code to see concerts happening in your area.
Data provided by Zvents
follow msn music