Danzig Premieres New Song "Devil's Angels"
Covers album slated for late summer/early fall release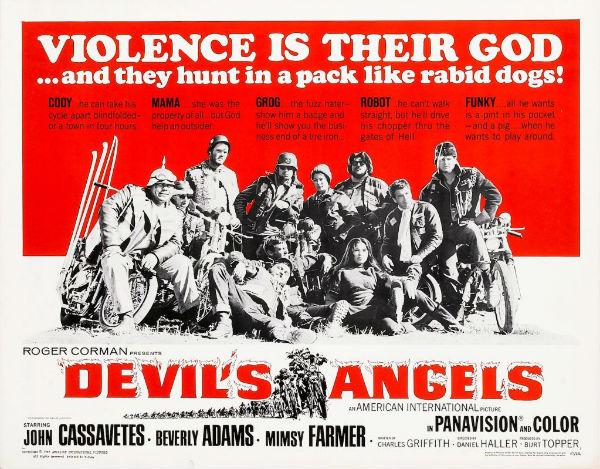 Danzig has debuted a fun new track from their upcoming covers album, which is currently slated for a late-summer/early fall release. The song in question is the theme from the 1967 biker exploitation flick Devil's Angels starring John Cassavetes, which Glenn Danzig and his band gives a spirited, Misfits-style treatment. Here's what Danzig has to say about why he chose that particular song:
"I've wanted to record this song since 1979 and this is exactly the same arrangement I had for it back then, so it pretty much sounds like that late '70s style of mine. I'm really happy with the way it turned out; it actually came out much better than I had hoped it would. We're going to be playing it live on these upcoming shows."
Stream Danzig's cover of "Devil's Angels" here.
Also, if you're so inclined, a follow-up to artist Tom Neely's hilarious and oddly sweet comic book Henry and Glenn Forever, a satire imagining Henry Rollins and Glenn Danzig as lovers, has just been released. Titled Henry and Glenn Forever and Ever, Neely has collaborated with fellow artists Ed Luce and Benjamin Marra to continue the story. Says the accompanying blurb:
It's the moment the world has been waiting for: the return of everyone's favorite musclebound punk/metal romantic odd couple, Henry and Glenn. Over the course of three short stories, our metaldude heroes love, fight, hang out at the spa with Lars and James, squabble about property values with friendly satanist neighbors Hall and Oates, and work out their differences in therapy. It's hardcore. It's hilarious. It's a true testament to the power of love to overcome even the biggest, manliest egos of our time.
Henry and Glenn Forever and Ever can be ordered at cantankeroustitles.c​om. If it's anything like the previous comic, it's $5 well spent.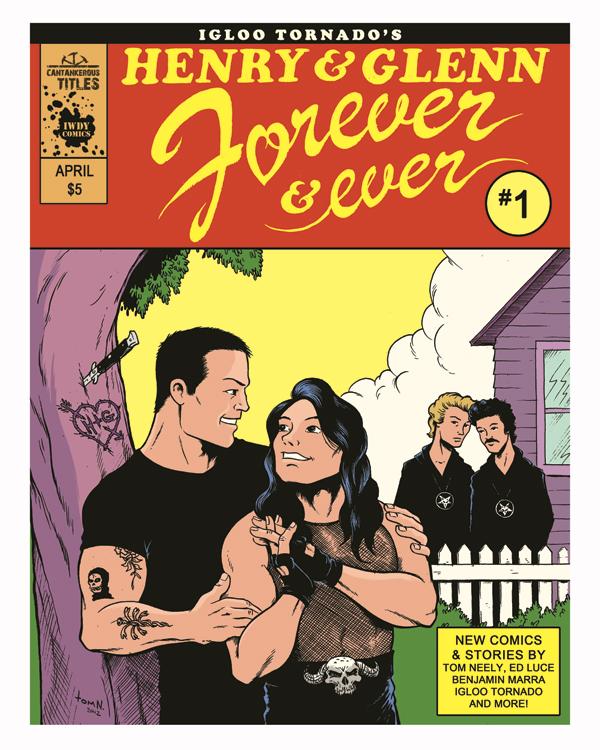 Are you sure you want to delete this comment?
live local music on
Enter your ZIP code to see concerts happening in your area.
Data provided by Zvents
follow msn music