Baroness Premiere New Song "Eula"
Third new song from 'Yellow & Green' unveiled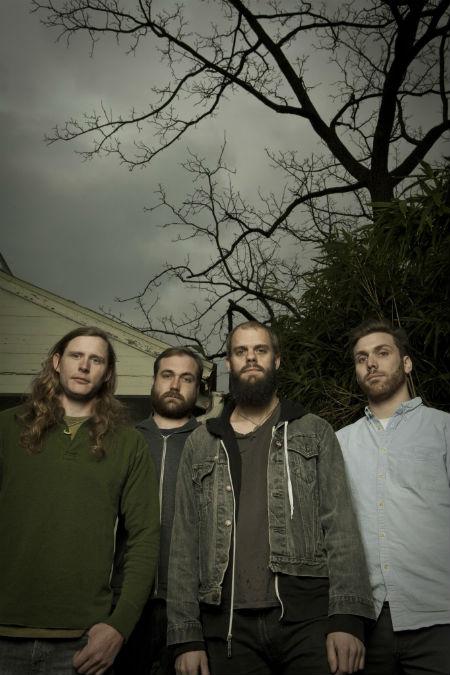 Yes, another Baroness post. As long as new songs are put out in advance of the July 17 release of the stupendous double album Yellow & Green (Relapse), I'm going to keep letting you know about them.
It's been great how Baroness has been easing their more metal-inclined fanbase into the ambitious sounds of their new music. "Take My Bones Away" satisfied those accustomed to the heavier sounds of their last two albums, "March to the Sea" introduced the more indie rock-oriented direction the huge majority of the album heads in, and now "Eula", which has been premiered over at Spin.com, sees the Georgia band in full experimental mode.
The last song on Yellow, "Eula" is an unabashedly luxuriant ballad, acoustic guitar accentuated by chiming, dreampop-style guitars and twinkling synths. Although bassist Matt Maggoni and drummer Matt Blickle counter that softness with their forceful playing – which is an effective contrast - structurally this could easily be a song that could be sung in hushed, subtle tones by Slowdive. It's a moment of shimmering beauty that brings Yellow to a gently majestic climax before the straight-up Crazy Horse/Built to Spill jams of Green kick into high gear. So set seven minutes aside, sit back, and enjoy.
Listen to Baroness's "Eula" here.
live local music on
Enter your ZIP code to see concerts happening in your area.
Data provided by Zvents
follow msn music