Review: Lou Reed & Metallica, 'Lulu'
Incongruous collaboration yields no real surprises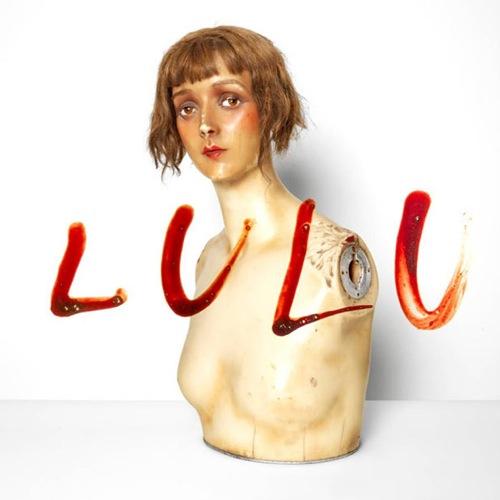 Metallica's clout was well-earned. After all, their first decade yielded four of the most influential albums in heavy metal history, a fifth that was one of the biggest-selling hard rock albums ever, hundreds upon hundreds of performances, and the respect and loyalty of tens of millions of fans. Tragically, and ironically, it would be that clout that would start the band's eventual protracted decline over the next 20 years. Being able to do whatever the hell you want, record whatever the hell you want, and release it with the knowledge that millions of fans will buy anything you release is a great thing, and Metallica have certainly benefitted from that over the past 20 years while putting out some very, very inconsistent new music over the past 15 years. The first-week US sales for all have been staggering: 680,000 for Load, 435,500 for ReLoad, 417,000 for St. Anger, 490,000 for Death Magnetic. No matter what they put out, no matter how good or bad it is, Metallica is money in the bank.
The sad thing is, no band has abused that clout as heinously as Metallica has, and nobody, absolutely nobody – perhaps apart from Lars Ulrich's dad - has ever stepped up to them and said, "You can't put this garbage out." Who cares? They're Metallica. Anything they release will sell in the millions, and they're one of the last bands in the music industry that can still do it on that high a level, despite the severe, chronic lack of quality control from the band, management, and label.
Which leads us to the stupefying, incongruous collaboration with Lou Reed on the double-disc, 87-minute concept album Lulu, which is unquestionably the nadir of Metallica's career, this coming on the heels of the creatively encouraging, wildly popular Death Magnetic. What started out as a little mutual admiration society between the band and the mercurial solo artist turned into something a lot more ambitious as Reed suggested they stop jamming on unreleased Reed songs and try out some new songs of his, written for a play inspired by the work of German playwright Frank Wedekind. For Reed, you could see how he could benefit from having a heavier band back him up; after all, he did so to great effect on 1974's Rock 'n' Roll Animal, playing re-tooled Velvet Underground songs with a glam rock band.
However, the one thing about Metallica that they fail to realize is that when working within the set template of old-school, honest heavy metal, they are without peer, but when it comes to experimenting, they don't have a clue. They are horrendous at it. Metallica thrives from structure and formula, not improvisation, and needless to say, hearing them knock out the spontaneous, apparently single-take jams with Reed on Lulu is often too painful to bear.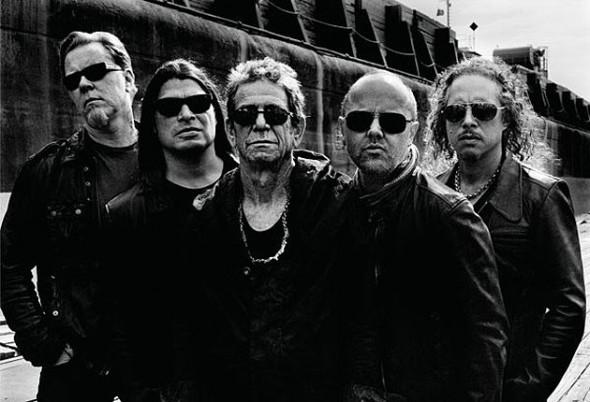 Just listen to how "Brandenburg Gate" opens. It's just Reed and his tenderly strummed acoustic guitar, spouting his usual faux-Beat poetry in his usual, trademark vocal delivery. And then whomp, in comes Metallica with all the subtlety of a cinderblock, the band hammering away at Reed's three-chord riff with no nuance whatsoever, Ulrich banging his drums and cymbals like a four year-old on pots and pans. It's not metal, it's not high art; it's an ungodly racket. Or listen to the leaden riff of "Pumping Blood" and Ulrich's graceless fills two and a half minutes into the song. Or "Iced Honey"; with a competent backing band, this song would have been a lively little Lou Reed song in the vein of "Sweet Jane", but Metallica doesn't know how to play a rock 'n' roll jam, and they sound like a bunch of 13 year-old rank amateurs, totally out of their element. Even worse are guitarist James Hetfield's vocals. Whether belting out, "Small town girl!" in hilarious twangy fashion, hollering, "I am the table!" on "The View", or attempting to back up Reed on "Iced Honey" and "Cheat on Me" with his off-key yodel, Hetfield has never sounded worse on record than he does here.
Reed does himself no favors, either. Always one to confound audiences just to confound audiences, Reed is no stranger to inconsistent recordings, and Lulu is one of his weakest efforts. As opposed to 2003's The Raven, which was an inspired mess of a double album, a snapshot of Reed having fun interpreting Edgar Allen Poe's work, he simply phones it in on 90% of this record. He can be a great singer when he wants to be, even in his advanced age, but in an attempt to keep up with "the kids" in Metallica, he sounds uncomfortably craggy, not to mention perpetually out of tune. In addition, many of his attempts to create provocative poetic imagery instead yield a series of laughable, often cringe-inducing excerpts: "I dreamt of breezes going through the treeses…I swallow your sharpest cutter like a colored man's d**k…spermless like a girl…your Kotex jukebox."
Lulu is unquestionably a disaster, but it's a fascinating one, and for fleeting periods Reed and Metallica do find themselves creatively merging. The doom riff on "The View" is semi-competent, the catchiest moment on the album. The ferocious thrash riff of "Mistress Dread" is underscored, John Cale-style, by an organ drone that adds an effective touch of menace, but sadly Reed's vocals are his laziest on the album, that riff is all Metallica is capable of bringing to the song, and the repetition eventually becomes tiresome. The groove riff that backs up Reed's recitation of "Dragon" is strong – albeit a half-baked song fragment yet again - and Reed for once sounds impassioned as he spouts his profane verses. And the 19 minute closing track "Junior Dad", also known as The Song That Made Metallica Cry, is a genuinely good Lou Reed song, his singing heartfelt for once, Metallica's playing somewhat understated save for Ulrich's awkwardly thudding drums, the last eight minutes taken over by layers of guitar drones and strings.
In the end, what's most offensive about Lulu isn't the oil-and-water feel of the collaboration, nor the ineptness of Metallica's playing, nor Reed's tossed-off performance; it's the sheer arrogance of it all. While Hetfield makes somewhat of an effort with his rhythm riffs and atrocious vocals, and guitarist Kirk Hammett and bassist Rob Trujillo dutifully follow orders, Ulrich is under the delusion he's creating something Deep and Profound, going as far to call Reed "a solo version of Metallica." It's no secret he doesn't like metal anymore and that style of music bores him, but the trouble is, playing metal is the only thing he is good at. Metallica still sounds awesome when they play "Blackened" or "Creeping Death", to this day. By stepping so far outside the box as he has Metallica do on Lulu, though, Ulrich has alienated his fans for the umpteenth time, and in the process makes himself look less an auteur and more like a pretentious hack than he ever has before.
To record this horribly conceived circle jerk of an album and put it out with the expectation that Metallica fans will enjoy it on as sincere basis as Ulrich seemingly does is a clear indication that he and the band have completely lost the plot, and that no one in their inner circle has the guts to tell them that the Emperor has no clothes. And the sad thing is, a good number of Metallica fans will still buy Lulu, if only to complete their collections. With lowered expectations, Lulu can sell a quarter of what Death Magnetic did in its first week and still top the charts. Even if it sells one tenth of what the last album did, it'll still outsell Megadeth's new album this week. That's probably the most depressing thought of all.
Listen to Lulu in its entirety here.
Great review, I think this "Lulu" thing it's just an exercise of the most egocentric attitude, a ridiculous attempt to be considered an avant garde auteur by the intelligentsia and worst of all an unwavering attempt to devalue your own body of work throughout the years just because your tastes are changing with age.
Thanks to you I've been to amazing blogs, pages and magazines and listened to challenging but rewarding bands. However this new Metallica chapter it's challenging yes but by force of pure ineptitude just like when you're watching a bad arty film.
It's a shame that once again the Metallica hype machine swallow up a very good Megadeth album that at least for me has a lot to offer in terms of force, creativeness and enjoyment.
Are you sure you want to delete this comment?
live local music on
Enter your ZIP code to see concerts happening in your area.
Data provided by Zvents
follow msn music