The worst albums of 2012
Headbang's annual scraping of the bottom of the metal barrel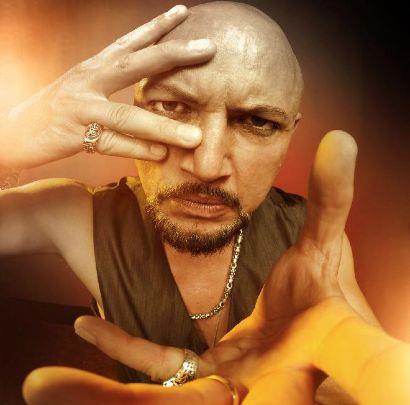 Before I kick off a week-long celebration of 50 of the finest albums the metal world gave us in 2012, it's time to take the knives out one last time and eviscerate the year's ten worst. Listening to as much new music as I do, I'm privy to a great deal of mediocre music, and a lot of bad music as well. This year's crop is an eclectic bunch, featuring a band being billed as "innovative" but doesn't have a clue what they're doing, older bands that should know better, a high profile collaboration that fell incredibly flat, a band that abandoned everything likeable about their music to pander to the lowest common denominator, and worst of all, a disastrous solo album by a formerly talented lead singer who was dumped from his band in the ugliest public split metal in metal history. I loathe these albums for various reasons, but they all share one thing in common: after writing this piece, I will never listen to this crap again.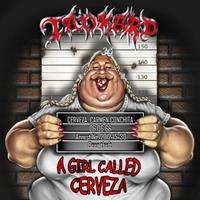 10. Tankard, A Girl Called Cerveza (Nuclear Blast)
Yeah, I get it. Thrash metal with dumb beer joke lyrics, for the hundredth time. But just because you've been playing the same mediocre music for more than 25 years doesn't make you a "legend". Doro's cameo on a song about a Bangkok shemale ("Metal Ladyboy") is a low point for her. And what of "Son of a Fridge"? Oh wait, I get it: "fridge" sort of sounds like "bitch", and you put beer in a fridge! Genius!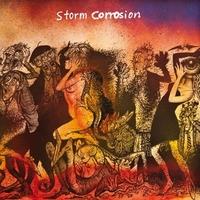 9. Storm Corrosion, Storm Corrosion (Roadrunner)

Oh, how the progressive rock fans collectively wet themselves when this collaboration between
Opeth's Mikael Åkerfeldt
and
Porcupine Tree's Steven Wilson
was announced. This combination of two supreme talents could only yield the greatest prog opus EVER, and not an interminable, pretentious, sleep-inducing ambient circle jerk by two musicians smitten with each other's work. Right?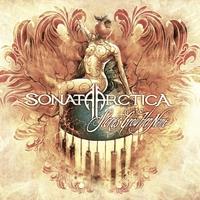 8. Sonata Arctica, Stones Grow Her Name (Nuclear Blast)
Sonata Arctica's seventh album starts out decently with a pair of inoffensive songs ("Only the Broken Hearts (Make You Beautiful)", "Losing My Insanity"), but quickly derails, turning into a mess of lazy songwriting ("S**tload O'Money"), haphazard "progressive" arrangements (the excruciating "Wildfire II" and "Wildfire III"), and an inexplicable appearance by a banjo ("Cinderblox"). You can't blame a band for trying new things, but this is just ridiculous. A band this talented should know better, and they deserve to be excoriated for putting out this infuriating mess.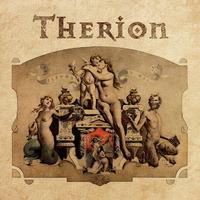 7. Therion, Les Fleurs du Mal (End of the Light)
This is one case where a talented artist has truly good intentions, tries to offer his own interpretations of songs he loves, and winds up failing in spectacular fashion. What's incredible is that it seems no one went up to Christofer Johnsson and told him, "You know what? Recording stiff symphonic metal covers of French yé-yé girl songs from the 1960s is probably not a good idea." Not only do these awkward covers strip the original songs of all their joy and double-entendre, but we also get to hear Thomas Vikstrom sing a Serge Gainsbourg song about fellatio. Oh, fun.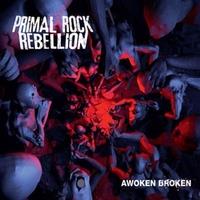 6. Primal Rock Rebellion, Awoken Broken (Spinefarm)
Adrian Smith has always been my favorite songwriter in Iron Maiden. After all, the man has written such classics as "22 Acacia Avenue", "2 Minutes to Midnight", and "Wasted Years", among many others. However, his projects outside Maiden have never turned out anywhere near as well, and Primal Rock Rebellion is no exception. A project with singer Mikee Goodman (from a band called SikTh), this album is nothing but turgid alt-metal riffs with some of the most grating lead vocals I've ever heard. Steve Harris's solo debut British Lion sounds like Physical Graffiti compared to this garbage.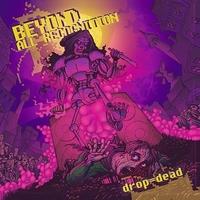 5. Beyond All Recognition, Drop=Dead (Napalm)

What do you do when you barely know how to play your instruments and can only manage to make idiotic cookie-cutter deathcore? Tack on loads of synthesizer racket, say it's a dubstep influence, and have your label bill your music as "groundbreaking".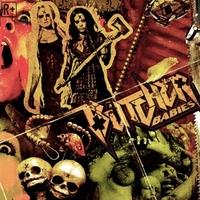 4. Butcher Babies, Butcher Babies (Maphia)

I don't know what's more asinine, the "slut metal" gimmick being peddled by tone-deaf former Playboy TV and radio personalities Carla Harvey and Heidi Shepherd – they're not being provocateurs, they're just screeching with their boobs hanging out - or the circa-1998 nu-metal these women and their backing band churn out on this four-song EP. Although if you really want to see how atrocious this band is, watch any of their live clips on YouTube and see how long you can last. You can make a game of it. A really, really depressing game.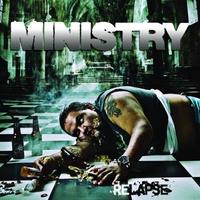 3. Ministry, Relapse (13th Planet)
Al Jourgensen took his band out of retirement for one more kick at the can, and wound up sounding like a limp self-parody. The best he can come up with are songs that complain about being ignored – dude, you were the one who retired! – protest without having no clue what they're protesting about, and one sorry-ass S.O.D. cover. This was one of the most pointless band reformations in recent memory.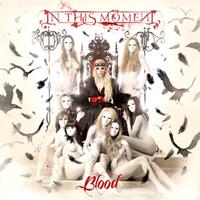 2. In This Moment, Blood (Century Media)
What in the hell happened to this band? In This Moment had a pretty good thing going, combining modern rock, metal, and big, ebullient pop hooks on their last couple albums, but have since ditched everything that made them likeable in favor of boring nu-metal riffs, industrial clatter, and songs completely devoid of melody. Sure, this record sold very well, but the way they've done it, by pandering to the lowest-common-denomi​nator, comes off as cynical and sad. I wrote their first magazine cover story in 2008, which was an absolute pleasure, but now I've lost all respect for this band.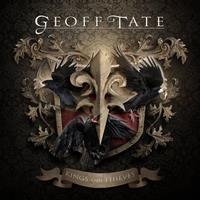 1. Geoff Tate, Kings & Thieves (InsideOut)

It's been quite a year for Geoff Tate. He got into a scrap his Queensrÿche bandmates, mocked a Rocklahoma crowd during a set, was fired from his band, was dragged into a spectacularly ugly public spat in which every little band squabble was made public, and started whining when people realized that his replacement Todd LaTorre could actually sing "Queen of the Reich" better than he can. If that wasn't enough, I actually saw him perform Queensrÿche songs with a saxophone, preening like Rob Lowe in St. Elmo's Fire. To cap it off, he released what was far and away the worst album of 2012. Kings & Thieves isn't just the sound of a 50 year-old playing mid-'90s alt-metal thinking it was still "cool", it's smarmy, hilariously arrogant (he actually raps, "Can I get a mic check"), creepy in its explicitness ("Would you like something thick?"), and mind-boggling in its ineptness. It's a 52-minute facepalm. Just watch: firing this clown will have been the smartest decision Queensrÿche have ever made. Good riddance.   


I haven't listened to Jeff Tate's CD, but I just don't believe the reviewer.  I can't stand critics who think they can erase the validity of an artist's talent by writing a negative blog.  Jeff Tate gave Queensryche its sound and meaningfulness.  Whoever this Todd Lahorre is and however he sounds can't take back what Queensryche has been for me.  It's the same with David Lee Roth; he is the soul of Vanhalen.
Are you sure you want to delete this comment?
live local music on
Enter your ZIP code to see concerts happening in your area.
Data provided by Zvents
follow msn music