Cradle of Filth Premiere "For Your Vulgar Delectation"
Tenth album to be released October 30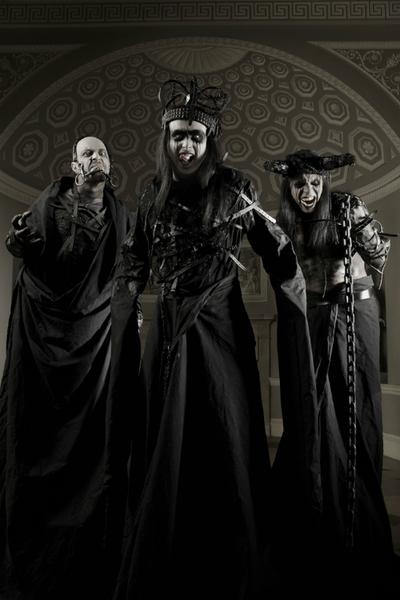 Ever since their mighty impressive run from 1996 to 2004, the last eight years have been inconsistent for Cradle of Filth. The British band, as popular as they are, have not impressed me very much on their last three albums, 2006's Thornography, 2008's Godspeed on the Devil's Thunder, and 2010's Darkly, Darkly Venus Aversa, and when they did manage an interesting moment – as on the brilliant "The Death of Love" – it was only fleeting.
Still, they continue to churn out new music at a consistent rate. They've returned this year with their tenth album The Manticore and Other Horrors, and they've just released the new song "For Your Vulgar Delectation" as a free download. Interestingly enough, this is one Cradle of Filth album I can recommend. Unlike their most recent output, this record is a lot rawer, a lot more direct and aggressive. While the symphonic element of the band's black metal is still present, it's been downplayed considerably, with the majority of the focus placed on the guitar work of Paul Allender, who sounds the most inspired he's been in years. Although the male-female dynamic between screeching wordsmith Dani Filth and singer Caroline Campbell isn't used nearly enough on this record as I'd like, for the most part these tracks hold up, Allender often tossing in the odd NWOBHM and old-school punk influence for a little variety. This new track is definitely worth a listen.
Listen to and download Cradle of Filth's "For Your Vulgar Delectation" here.
The Manticore and Other Horrors will be released October 30 on Nuclear Blast.

live local music on
Enter your ZIP code to see concerts happening in your area.
Data provided by Zvents
follow msn music