Enslaved Premiere "Thoughts Like Hammers"
Twelfth album to be released October 9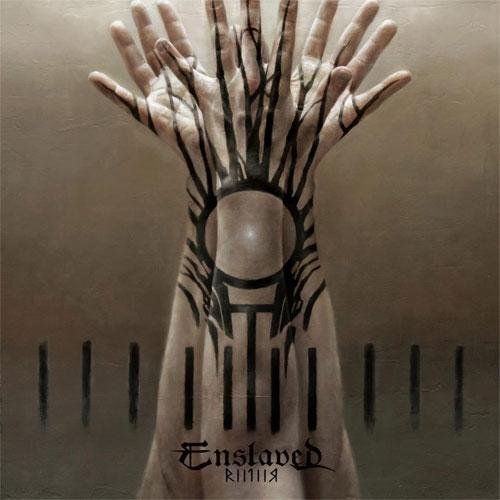 Enslaved's music has been evolving so much over the past decade that it's anybody's guess as to what the next album's going to sound like. After the controlled, progressive rock pace of 2008's Vertebrae, 2010's Axioma Ethica Odini placed much greater focus on capturing the Norwegian band's live sound, while at the same time exhibiting better command of dynamics than ever before.
Their 12th album RIITIIR is set to be released on October 9 via Nuclear Blast, and it's a corker. A more even balance of Enslaved black metal roots and their progressive tendencies, it's loaded with epic tracks that twist and turn masterfully, vocalists Grutle Kjellson and Herbrand Larsen alternating from grim growls and smooth vocal melodies. There's a lot to digest on the record, but it never overdoes things, always showing just enough restraint, unlike a lot of the young "kitchen sink" metal bands out there today. Last week I wrote a track-by-track review of the new album for Terrorizer magazine, which can be read online here.
Better yet, NPR has posted RIITIIR's opening track "Thoughts Like Hammers". At nine and a half minutes, it's a perfect example of the album's breadth, but like I mentioned, it's a very easy song to get lost in, the push-and-pull between Kjellson and Larsen making for an enthralling song. It's one you have to take the time to hear, so by all means, please do.
Listen to Enslaved's "Thoughts Like Hammers" here.
live local music on
Enter your ZIP code to see concerts happening in your area.
Data provided by Zvents
follow msn music