Devin Townsend Project premiere video for "Lucky Animals"
In which Townsend and his fans get a little zany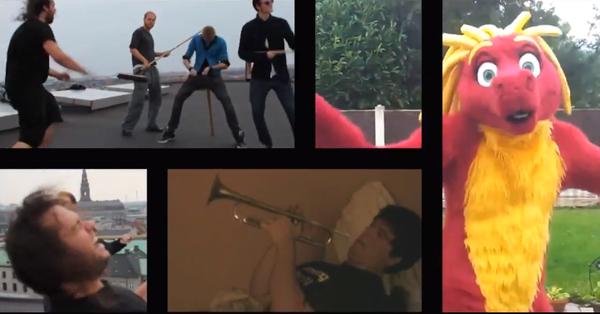 A few months ago Devin Townsend put out the call for his fan to shoot videos of themselves miming his ridiculously catchy new song "Lucky Animals", with the best clips being edited into one music video for the song. With a fan base that crazy, you knew there would be potential for something fun. Well, it's finally out, and indeed, it's quite a loopy little video. Watch it below, and get ready to have that song stuck in your head all day. Again. (hat tip to Metal Hammer, who premiered it this morning)
live local music on
Enter your ZIP code to see concerts happening in your area.
Data provided by Zvents
follow msn music