The top 50 albums of 2012, #50 - 41
A look back at the best music metal had to offer
Considering the sheer volume of new metal albums I wade through every week, it's only fitting that I post a list of the 50 best titles I've heard over the course of the past year. I have to listen to a lot of music that's either middling, inept, or atrocious, but among that music are plenty of gems well worth mentioning, and despite the detail and eclectic range of the list I present to you this week some awfully good albums did not make the cut.
In some cases this year, there were some excellent records put out by metal labels, by bands that used to be "metal", or albums covered by metal publications that stretched a little too far outside genre boundaries to fully warrant being on a metal albums list. In an effort to tighten the definition of "metal" in this list I've left out otherwise outstanding albums by Anathema, Pinkish Black, Goat, Fontanelle, Killing Joke, and Swans, but all albums are well worth investigating, for metal aficionados or fans of music in general.
As you'll see in the coming five days, it's nevertheless quite a wide-ranging list, with some surprises and some of the usual suspects. The one thing they all have in common is that they all made my job worthwhile. I live for discovering great new music and recommending it for people, and I urge you to check every one of these albums out, if you haven't already.
Here's hoping 2013 is just as fun.
***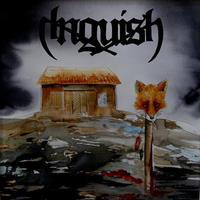 50. Anguish, Through The Archdemon's Head (Dark Descent)

It's easy to pinpoint the influences on the Swedish band's debut album, such as Candlemass, Bathory, and the vocal style of Tom G. Warrior, but although Anguish don't exactly forge their own path, the ominous doom metal they create is so impressive any misgivings about the lack of originality are immediately cast aside. The passion is there, and that's all that matters, as tracks like "When the Ancients Dare to Walk" and "Book of Fox" skillfully blend eerie melodies, grandiose riffs, and plenty of chilling atmosphere.
49. Wild Hunt, Before the Plane of Angles (Kemado)
Following in the footsteps of the late, great Ludicra, Oakland's Wild Hunt root their music in black metal but never shy from stretching out stylistically. Bookended by a pair of 16-minute epics and featuring three shorter compositions in between, the foursome dip into progressive rock, doom, traditional heavy metal, and even dabble in ambient drone music now and then, creating an atmosphere that shifts from icy to warm, always engaging and never for a second tedious. Highlighted by the gracefully twisting and turning "Plane of Angles", this is a superb debut that many have overlooked this year.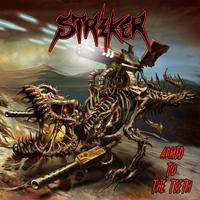 48. Striker, Armed To The Teeth (Napalm)
The Edmonton, Alberta band self-released the mighty impressive debut album Eyes in the night in 2010, were subsequently signed by European powerhouse Napalm Records, teamed up with great producer Michael Wagener (Accept, Dokken, Raven), and proceeded to show just how much better they've gotten in the last couple years. Stylistically these guys are classic NWOBHM and speed metal, and they simply excel at it on this record, boisterous anthems like "Forever", "Let it Burn", and "Can't Stop the Rush" hearkening back to the fist-bangin' mania of the mid-'80s. Old-school brilliance.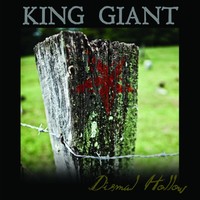 47. King Giant, Dismal Hollow (Graveyard Hill)
A combination of the filthy, blue-collar metal of The Four Horsemen, bludgeoning doom, and an Appalachian influence that runs deep through the music, the second album by the Virginia band announces itself with the masterful Civil War tale "Appomattox" and proceeds to combine boisterous yet nuanced songwriting with a skill at storytelling that you rarely hear in metal anymore. It's not just the fact that a strong Southern vibe permeates the music; the band's sense of cultural and musical heritage – the tradition of the murder ballad is carried on here proudly – sets this remarkable album apart from the rest.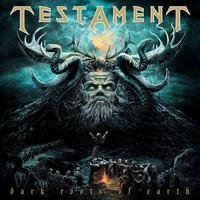 46. Testament, Dark Roots Of Earth (Nuclear Blast)
Four years after the outstanding – and very successful - comeback album The Formation of Damnation, the Bay Area thrash veterans returned with an album that continued that forward momentum nicely. Knowing full well what the fans expect on a Testament record, it's not surprisingly crammed with crowd-pleasers, from the call-and-response fun of "Rise Up", to the hostile "True American Hate", to the Legacy-esque "Last Stand For Independence". That said, Dark Roots of Earth is not without its surprises, from new drummer Gene Hoglan's blastbeats on "Native Blood" to the brooding "Cold Embrace".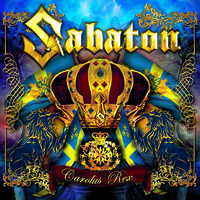 45. Sabaton, Carolus Rex (Nuclear Blast)
I've long had a problem with Sabaton's chronic inability to keep their war-themed power metal from coming across as cartoonish, but that all changed with their seventh album. A concept album about King Charles XII of Sweden, it seemed to force the band to focus a lot more, and the end result is a rousing, dramatic album of galloping anthems and elegiac ballads. Displaying tremendous skill at conveying bombast yet never slipping into self-parody, it's the album Sabaton was always meant to release, and unquestionably the finest power metal album of the year.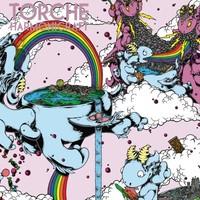 44. Torche, Harmonicraft (Volcom)
The proper follow-up to 2008's Meanderthal – never mind the merely decent Songs For Singles EP – Torche's third full-length album sees the band learning to hone their blend of pop-oriented hooks and gigantic stoner metal grooves with even better results than before. The astonishingly catchy pair of "Kicking" and "Kiss Me Dudely" are songs that Dave Grohl wishes he could pull off but never can, but there's even more fun to be had once you dig deeper, with "In Pieces" and "Reverse Inverted" boasting a couple of Torche's biggest, fattest stoner grooves to date.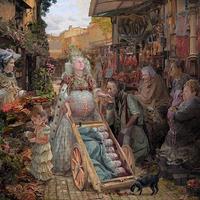 43. Sigh, In Somniphobia (Candlelight)
The ninth album by the Japanese avant-garde weirdos is their best work since 2001's Imaginary Sonicscape, and one of their most eclectic works, period. A psychotic extreme metal fever dream that tosses in as many different styles as the music can possibly hold, it's less dark than playful, as Mirai Kawashima and his bandmates lead listeners on a rollicking journey loaded with sudden hairpin curves, sharp peaks, and deep valleys. While Between the Buried and Me struggled to keep their own schizophrenic music engaging this year, Sigh showed one and all how fun it could be when done with supreme skill.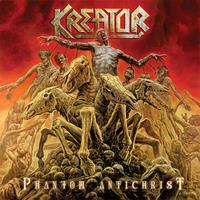 42. Kreator, Phantom Antichrist (Nuclear Blast)
The German thrash titans have been steadily putting out good music since their resurgence in 2001, but after signing with Nuclear Blast and employing the services of producer Jens Bogren, they've made one of the boldest musical statements of their 30-year career. At its root, the formula has hardly changed at all, but the songs "pop" much better than a lot of people had expected. Led by "Death to the World", "Civilization Collapse", and the title track, the speed and ferocity is there, with Mille Petrozza in fine, snarly vocal form, but the surprising melodies of "From Flood Into Fire" and "Victory Will Come" give an already excellent record even more depth.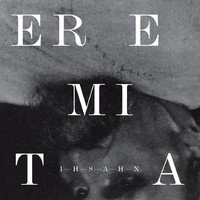 41. Ihsahn, Eremita (Candlelight)
After his first three albums saw Ihsahn trying to find his voice as a solo artist, Eremita feels like he's finally there, having crafted a spellbinding work, more comfortable in the role of progressive metal auteur than ever before. Displaying tremendous technical skill, his compositions never let instrumental dexterity overwhelm the songs at hand, and the nine tracks here flow beautifully, from the black metal-tinged "The Paranoid", to the nervous energy of  "Arrival", to the saxophone-accentuate​d "The Grave". Progressive metal that actually shows progress, you can't help but feel Ihsahn is just getting started.
Thanks for the effort, like you said you do this for a living, but you could tell you'd be doing this even for fun. In the last 3 years I've been reading your work and it's very helpful. I disagree from time to time, but it's a very rewarding experience to jump into the abyss and listen to something worthy of my time and money.




Are you sure you want to delete this comment?
live local music on
Enter your ZIP code to see concerts happening in your area.
Data provided by Zvents
follow msn music