All That Remains Premiere "Stand Up"
First single from sixth album 'A War You Cannot Win'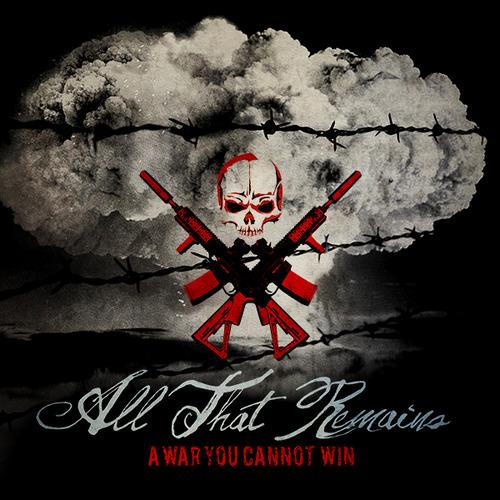 A couple weeks after "leaking" new song "All Through the Ages", All That Remains are now streaming "Stand Up", the first official single from their forthcoming new album A War You Cannot Win, which comes out November 6 on Razor & Tie.
Hearing the track, it quickly becomes clear that the song is the most streamlined tune the band has ever done, its relaxed beat and languid guitars taking a backseat to Phil Labonte's vague, motivational speaker-style lyrics ("We've worked so hard / Pushed every day now / See the blood sweat and tears on our face / We've never been stronger"). The song is so rife with self-empowerment clichés that it almost qualifies as a Triumph song, but despite its ham-fistedness, like All That Remains' best moments, it's an adequately catchy song. And for all of Labonte's perpetually foolish shooting off at the mouth and the new album's terrible cover art (see above), A War You Cannot Win is certain to be a very popular new release this fall.
Listen to All That Remains' "Stand Up" here.